Description
Join us at VR Tuesday #5 to kick off 2017 in the world of Virtual Reality & Augmented Reality!!
Featured Speakers:
Tony Parisi, Head of VR & AR, Unity Technologies
Tony Parisi is a virtual reality pioneer, serial entrepreneur and angel investor. Tony is the co-creator of 3D graphics standards, including VRML, X3D and glTF, the new file format standard for 3D web and mobile applications. Tony is currently Head of VR and AR at Unity Technologies, where he oversees the company's strategy for virtual and augmented reality.
Jacob Mullins, Organizer of VR Tuesday & Principal at Shasta Ventures
Jacob started VR Tuesday in July 2016 and joined Shasta Ventures full time in Nov 2016 to focus on making investments in VR & AR, as well as the other emerging platforms of the future. After spending the better part of 2016 deep in the VR/AR industry, Jacob will share his perspective on where the industry is at, and where the best pockets of moneymaking, investment and opportunity will be in 2017.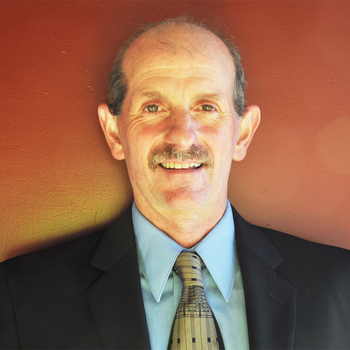 Dave Alpert, CEO
Dave is an award-winning architect with a passion for the real world. He has applied his MBA education to successfully leading landmark projects for some of the most respected global design firms. As the CEO, Dave conceived Geopogo to offer people anywhere the chance to experience a high-quality virtual model of the real world enhanced by video and virtual reality.

--
What is VR Tuesday?
VR Tuesday is a monthly community event that focuses on the business of Digital Reality, including Virtual Reality, Augmented Reality & Mixed Reality. The focus is to bring together experience creators, monetization (brands / advertisers) & venture capital.
See videos of our past speakers at http://facebook.com/vrtuesday
Past events:
VR Tuesday #1: Top VR Moneymakers: ODG's R7 AR Glasses, River Studios & EASE VR
(https://www.meetup.com/VRTuesday/events/232746221/)
VR Tuesday #2: Investment & Monetization in VR & AR, featuring IAB, OmniVirt and VR Investments
(https://www.meetup.com/VRTuesday/events/234101920/)
VR Tuesday #3: App Monetization & Distro w DiscoveryVR, UploadVR & ToneTree https://www.meetup.com/VRTuesday/events/234785721/)
VR Tuesday #4: Finding success in VR with HTC Vive X Accelerator, Colopl & Dolby https://www.meetup.com/VRTuesday/events/235610812/
--
Agenda
6:30pm Doors Open & Networking
7:00pm Speakers (20 minutes ea, 10 min talk + 10 min Q&A)
8:00pm Open Networking
9:00pm Close
--
For top jobs in VR/AR check out http://vrjobs.us
For Sponsorship please contact us.
For more information and to stay up to date on future VR Tuesday events please become a member on our Meetup page at http://meetup.com/vrtuesday.
Follow us on Twitter @VRTuesday and Facebook http://facebook.com/vrtuesday.