Actions and Detail Panel
VR Gaming Summit
Sat, March 4, 2017, 1:00 PM – 9:00 PM PST
Description



Get ready for the future of gaming.
VR Gaming Summit is a first-of-its-kind conference focused on the emerging VR gaming industry.
Taking place March 4, 2017, in San Francisco, this event is intended for game developers, business leaders, creatives, executives, investors, strategists, founders, and all technologists with an interest in the future of VR gaming.
If you're interested in being a part of the VR gaming revolution, join us at The VR Gaming Summit for an immersive, full-day experience that will pave the way forward for the future of gaming.
Learn More: http://vrgamingsummit.com
CONFERENCE AGENDA
(Master of Ceremonies: Anya Kandel, Futurist and Partner, Maybe Capital)
VR GAMING: WHAT'S NEW & WHAT'S NEXT
What is the state of VR gaming? What are the major technology trends shaping the industry – and what can we expect in the months and years to come? Bringing together a consortium of VR experts, this in-depth discussion will present a deep dive into the VR gaming stack, with an eye towards the major tech trends guiding its rapidly evolving future.
Michael Gold, Co-Founder & CEO, Holojam (Moderator)

Ryan Wang, Co-Founder & General Partner, Outpost Capital

Jason Fiber, Head of Business Products, THX

Damon Hernandez, WebVR Ninja, Samsung

Han Jin, Co-Founder, Lucid VR

Michael Ludden, Program Director, IBM Watson
FORGING A VRX: HOW TO DESIGN FOR UX IN VR
As VR emerges as the next computing platform (VR/AR), new lessons and old are needed to understand how to create a VRX, a user experience for the emerging platform of VR. Hear lessons learned as Rafael explains how he and his team of veteran first person game developers took their approach of creating immersive, emergent, interactive game simulations into VR. VRX covers audio, view, controls, body, navigation, motion input, object interaction, and social with lessons and examples drawn from their first project.
Rafael Brown, Co-Founder & Creative Director, Digital Myths
THE OTHER SIDE OF THE COIN: WHAT AR CAN LEARN FROM VR GAMING
AR is the other side of the coin of VR. Both industries are highly complementary in terms of their content development. A lot of the techniques for VR game development can be applied in the AR world. The purpose of this talk is to highlight the differences and similarities to enable developers to build AR games with the same development stack as used in VR.
Diana Hu, CTO & Co-Founder, Escher Reality
THE BUSINESS OF VR: STRATEGIES & SUCCESS STORIES
The hype around VR gaming shows no sign of slowing down – but what about the business models behind it? This panel will explore the business of VR gaming, looking at what makes VR gaming companies succeed, what mistakes to avoid, and what kind of strategies to consider. Topics will include distribution, marketing, monetization, and platform considerations, looking at both "pure" VR plays, along with multi-medium and multi-console approaches.
Elizabeth Scott, Director of Digital, UploadVR (Moderator)

Paul Dravis, Founder, Future Perfect Machine

Smeet Bhatt, Founder, Chimera Labs

Brian Roth, VP of Sales, Immersv
TOUCHDOWN!: THE IMPORTANCE OF SPORTS VR GAMING & NFL SUPERSTARS
This talk will tell the story of Superstar Games, a virtual reality game company started by gaming industry veteran Damon Grow and legendary San Francisco 49ers quarterback, Joe Montana. Superstar is the only NFLPA football licensed game on the market bringing to bear top NFL superstars promoting and using VR to make it culturally relevant to the masses. The talk will focus on our design philosophy, the future of VR monetization and how to solve for the marketing problem in VR hardware and mass adoption.
Damon Grow, CEO, Superstar Games
SPEAKER LINEUP
Bringing together the titans of technology with the next generation of startups, VR Gaming Summit is proud to announce its full-day lineup of speakers.

Say hello to the leaders of the VR gaming revolution.


Ryan Wang
Co-Founder & General Partner, Outpost Capital
Ryan Wang is Co-founder and General Partner of Outpost Capital, the first Silicon Valley-based venture capital fund focusing on VR/AR and new frontier technology with a strong presence in China. Ryan is known as a VR/AR expert who oversees companies in the US and greater China, with solid insights and strong connections in both markets.

Elizabeth Scott
Director of Digital, UploadVR
Elizabeth Scott is Director of Digital at UploadVR, dedicated to accelerating the success of the virtual reality industry through inspiring community experiences.


Michael Gold
CEO & Co-Founder, Holojam
Michael Gold is the co-founder and CEO of Holojam Inc, a mixed reality spin-off company from NYU's Future Reality Lab. Holojam is developing technology that works with VR / AR headsets to enable groups of people who are in the same location to share a mixed reality – where the virtual world is blended over the physical world.


Rafael Brown
Co-Founder, Digital Myths
Rafael Brown is a 20 year game industry veteran working in VR as co-founder of Digital Myths. Rafael is a longtime game designer and creative director, who has worked on such titles as Rage, Doom, Mass Effect, Need for Speed, Mafia, and Thief. He got into VR after early exposure at id Software working under John Carmack (now CTO of Oculus). His indie VR games studio, Digital Myths is working on a first project for PC/Console VR.
Damon Hernandez
WebVR Ninja, Samsung
Damon Hernandez works in many areas of the Web3D Industry and has been active in virtual environments and the 3D web for over fifteen years. He is actively involved with the 3D web's convergence with other technologies including IoT,GIS, CAD/BIM/CAM, AR/VR, mobile and advises a variety of entities that use these technologies. He is currently at Samsung Research America making the web browsing experience awesome and enhanced with WebVR.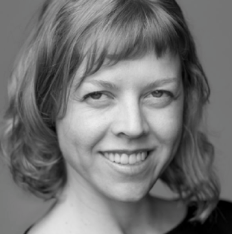 Anya Kandel
Futurist & Partner, Maybe Capital
Anya Kandel is a Partner at Maybe Capital, the most powerful Venture Capital firm in Silicon Valley. She is also a well established Innovationist, Strategic Consultant, Physical Space Expert and Unicorn Herder, currently focusing on artisanal collaboration and alternative disruption techniques. When she is not funding post-future apps, she spends her time as a real-time Innovation Consultant and Ideation Wizard.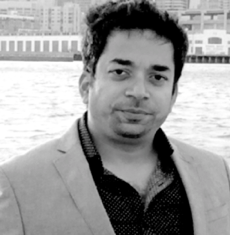 Amar Chitimalli
CEO & Founder, FaunaFace
Experience building mobile, social and casual games for more than a decade. Helped develop and lead teams that build award winning titles while at Zynga, Bigfish games, and Microsoft studios. Holds a masters specialized in game development, loves to participate in Hackathons, and play with emerging platforms and business models in the gaming space. Founded FaunaFace a mobile studio based in SanFrancisco, currently focusing on building a VR & AR platform and solutions. Also advices various companies in the gaming and cross platform tech space.
Paul Dravis
Founder, Future Perfect Machine
Paul Dravis has been involved in the technology industry since the introduction of personal computers working with organizations such as JP Morgan, Bank of America, the World Bank, Microsoft, SAP and the Government of Jordan and more. Wall Street Journal "All-Star" Analyst covering the software industry. Via the "Future Perfect Machine Project", he is strongly focused on business opportunities in the virtual reality market.
Brian Roth
VP of Sales, Immersv
Brian Roth is the VP of Sales at Immersv, a VR & 360˚ Video content distribution platform which allows advertisers and brands to promote content within VR experiences. Immersv's innovative technology is integrated into our partner's VR experiences, and enables monetization. Brian helps brands, ad agencies, and content developers utilize Immersv as an emerging media channel to reach active VR consumers. Prior to Immersv Brian has led sales and business development efforts at early stage advertising technology startups.


Damon Grow
CEO, Superstar Games
Damon Grow is currently the CEO of Superstar Games, co-founded with legendary NFL 49ers quarterback Joe Montana. A top serial game designer for social games, he previously founded Shattered Reality Interactive (now called Rocket Ninja), a venture-backed social gaming company and was formerly the Creative Director of Lolapps where he built their X-Wars games, Yakuza Lords, Diva Life and Band of Heroes. Previously, Damon served as Head of Games at ROFLplay (acquired by Lolapps). Damon is a funded entrepreneur raising millions for previous companies and was a TechCrunch 50 finalist in 2008.


Diana Hu
CTO, Escher Reality
Diana Hu is the CTO and co-founder of Escher Reality. Escher Reality is a mobile augmented reality platform that enables developers to create AR experiences in a few lines of code. Previously, she was a data science architect who led teams to bring machine learning and computer vision projects into production systems.

Han Jin
CEO & Co-Founder, Lucid VR
Han Jin (CEO and Co-Founder of Lucid VR) is a world-traveling serial entrepreneur who has worked and lived in eight different countries. In a little more than one year, Jin created and is now managing a thriving Virtual Reality startup Lucid VR that crowdfunded over $100,000, raised $2.1 million in seed funding from investors, and secured a manufacturing relationship with Wistron, one of the top global manufacturers in Taiwan.


Michael Ludden
Program Director, IBM Watson
Michael Ludden is a Senior Product Manager at IBM Watson and the Program Director of Watson Developer Labs, a new team within IBM for developers by developers. Previously, Michael was Developer Marketing Manager Lead at Google, Head of Developer Marketing at Samsung, a Developer Evangelist at HTC, Global Director of Developer Relations at startups Quixey & Nexmo, and was involved at various times in development, product marketing, co-founding startups, tech show hosting, and even cruise-ship singing (don't ask). Michael has a degree from UCLA and is thrilled to share more about AI in VR.
Smeet Bhatt
Founder, Chimera Labs
Smeet Bhatt is Founder of Chimera Labs, an advertising network and a monetization platform for virtual reality - enabling VR users to discover new products in immersive virtual worlds, in turn letting them consume virtual reality and 360 VR content for free . Chimera AdVR's ads - powered by its novel 3D ad serving technology, helps publishers to monetize their virtual reality apps through ads. Brands and advertisers can use AdVR to immerse and engage their target audience in VR.
Jason Fiber
Head of Business Products, THX
As the Head of Business Products, Jason Fiber oversees the global deployment of business-to-business software with a focus on improving audio and video experiences across media consumption markets. Previously, Jason was the President and Founder of Audio Rover, LLC, a multi-faceted digital media entertainment company and the parent company to independent record label Superfecta Recordings and online retailer The Ideal Copy. Jason was also President of Cordless Recordings, Warner Music Group's 'eLabel' – the first such initiative of its kind among the major record labels – leveraging online and mobile communications technologies to support musicians of every genre and career stage.