Description
The "Post Gamescom #XR Review" is hosting a number of AR, VR and MR gaming developers and studios from the UK and showcase the products and software that each revealed during Gamescom 2018 (The world's largest gaming convention). The VRFocus team will be back from an exciting Gamescom 2018 show with plenty of reveals and some interesting insider information.
"The UK XR community is hugely passionate, and the Realities Centre is keen to enable everyone access to all the latest developments whether or not they have the budget to attend international trade shows. Partnering with VRFocus for the Post Gamescom #XR Review enables Realities Centre further reach into the UK community and to attract the biggest names in XR," said Thomas Gere, Realities Centre CEO.
Speakers/Demos starting at 7pm, and from 6PM for those with VIP/Early Bird tickets. (See tickets details):
SPEAKER PROGRAM INCLUDES:
Nina Salomons/Kevin Joyce from VRFocus will be welcoming attendees and offering a brief overview of the main releases/news from Gamescom 2018

"The Terrible Twos: The DRI Story So Far" Dream Reality Interactive (DRI) is two years old. DRI have had the opportunity to work on some amazing projects and still be in business! In this talk CEO of DRI Dave Raynard will speak about their journey and reflect on what went well and where they could have improved.

Post Gamescom XR Review Panel: VRFocus chairs a discussion about the direction virtual reality gaming is taking after 2018's Gamescom. What announcements impressed? Which did not? Where do the panel think gaming in VR is heading next as we begin to look to 2019?

Confirmed panelists include:

- Kish Hirani, CTO of Terra Virtua
- Dave Raynard, CEO of Dream Reality Interactive
- Sam Watts, Director of Immersive Technologies at Make Real
DEMOS INCLUDE:
ARCA'S PATH VR

DRI & Rebellion Developments are bringing the newly announced Arca's Path to be playable in the UK for the first time: https://www.vrfocus.com/2018/07/vrfocus-talk-to-dream-reality-interactive-about-arcas-path-vr/

"Tricked by a wicked android witch, you must seek a path home and escape the simulated world of Arca. Fully integrated across all major VR platforms, with no need for controllers, Arca's Path is an easy to pick up atmospheric VR game."
FOOTBALL NATION VR
Cherry Pop Games will be looking to banish any lingering World Cup blues with the hugely popular Football Nation VR.

"For the first time ever, you can physically feel the rush of playing in Football's biggest VR tournament as the vast stadium surrounds you; the virtual grass underfoot, the crowd cheering, the excitement and the undeniable patriotism."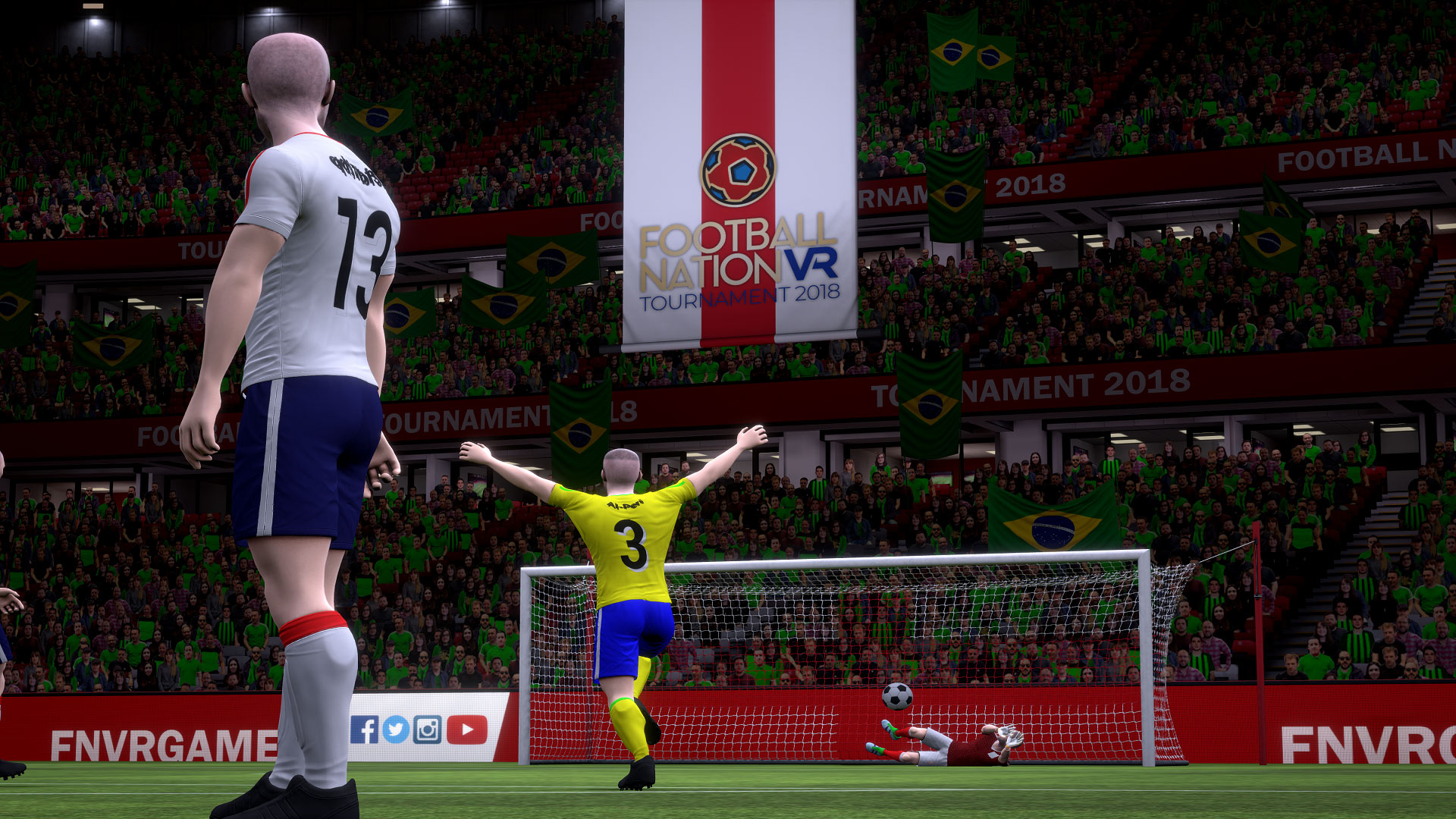 LOCO DOJO
Brighton-based developers Make Real are bringing their whimsical multiplayer party game to the event.
"Enter the whimsical wooden world of Loco Dojo and step up to Grand Sensei's 'Table of Trials' to pit your silliest skills against (up to) three friends or strangers in this hilariously competitive cross-platform multiplayer social VR party game."
LASERDRAW
What would the evening be without a little augmented reality (AR) as well? Tara Reddy and Sam Weekes, the co-Founders of LoveShark will be on hand to show off their forthcoming AR drawing-based videogame LaserDRAW. Look out for that on the day.
We're looking forward to catch up with everyone! There will be drinks and nibbles as well as great demos!
---
Please Note: The previously advertised appearance of The Persistence has now been cancelled.
Disclaimer: The Post Gamescom #XR Review, in association with VRFocus is in no way associated with Gamescom or any affiliate events.