Description
Come hear from instructors of our 10-week VR Development with Unity course and explore the program. In this session you will receive a brief overview of the program and syllabus, hear about instructor's backgrounds, and learn what you will be able to create by the end of the course. Whether you're exploring a career in VR, want to prototype an idea or just want to learn explore the course, this session will give you insight into the Upload EDU learning style and our programs. You will aslo get to a small taste of what VR Development looks like in a mini trial class.
WHAT'S INCLUDED:
• 1 hour overview of our program with time for Q&A
• Stay after to play around on our HTC Vives and Oculus Rifts
• Network with other prospective students
SCHEDULE
Monday, April 24th (6:30pm-9:00pm)
6:30pm: Arrive, drinks and play VR games in our Holodeck Rooms

6:45pm: VR Development Course Info Session: Hear from the Instructors

7:15pm: Q&A with Instructors and Upload Staff

7:30pm: Trial Class: Rapidly Prototype a VR Experience

9:00pm: Networking, drinks, complete enrollment, and play VR games in our Holodeck Rooms
MEET THE INSTRUCTORS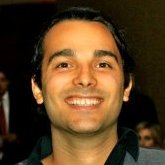 Kayvan Boudai, CTO, Well Played Studios
Kayvan Boudai was the Lead programmer of Hover Junkers, one of the launch titles for the Vive. It became one of the top grossing virtual reality games, and was the first online multiplayer game released for the Vive. He is currently developing new content for Well Played Studios, where he is a founder and CTO.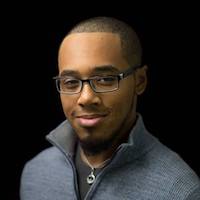 Nigel
Randall

, Technical Designer, Santa Monica Studios

Nigel Randall is currently a Technical Game Designer for Playstation's upcoming God of War (PS4) title. He earn a B.S. in Computer Science from Howard University in Washington, D.C. At Howard, Nigel studied the theory behind computer science, and did a summer internship at Microsoft as a software engineer in test. There Nigel's found a desire to do more creative work than engineering . Following his internship with Microsoft, Nigel went to Carnegie Mellon University for his Master's in Entertainment Technology. At CMU, he learned about Game Design, VR experiences and the principles of story telling & entertainment. Nigel also . developed a Mixed Reality project on Google tango, and had the opportunity to intern for Universal Studios Orlando working on new attractions. Now Nigel works on a large team of dedicated creators to deliver a AAA experience.
---
PREREQUISITES:
None! Come and listen to learn more about the course

Bring a laptop if you would like to participate in the trial-class (does not need to be a VR-ready computer)
About Upload
Upload is the leading news, coworking, events and education provider in the VR industry. For more info check out www.uploadvr.com.
Questions?
Please contact Mercedes Bent, mercedes@uploadvr.com or check out our course online: https://upload.io/courses/night-course/