Description
We're running an Online Hiring Event on December 15th, 2018 to hire VPs of Professional Services ($200K/yr).
Online Hiring Events are live forums designed to enable you to understand the role and requirements through an interactive Q&A session followed by a self-directed testing process. The testing takes between 3-5 hours to complete. It's worth taking the time to finish all the tests because we evaluate every single complete application to find the top talent.
This event will include all testing required to apply for the role. Upon grading the tests, and if you advance, we will set up an interview with the hiring manager.
You can see more details about this role here:
https://www.crossover.com/vp-of-professional-services?utm_campaign=Dec15event
---
As a Vice President of Professional services you will:
Lead a professional services team of 100+ individual contributors

Be responsible for the overall delivery of the customized solutions to clients. This includes managing an IT services team which includes project managers, solutions architects, and implementation consultants.

Be creative in appointing the right resource from your team, encouraging and managing the team to deliver success both technically, and personally

Manage projects with daily progress and weekly quantifiable results.

Set and manage client expectations by designing project work plans to meet changing needs and requirements

Establish yourself as the face of the business with our customers

Seek opportunities to increase customer satisfaction and deepen client relationships
Candidate Requirements:
Master's degree in Engineering or Business related discipline

Advance English level

15+ years of total experience in Engineering, R&D or professional services

5+ years of experience in a senior professional services lead role for telecom companies

Seasoned consulting experience in the telecom industry. You need to master Telco language.

Extensive experience designing, implementing and delivering customized software solutions to telecom companies

Demonstrated knowledge of hardware, software, networks and architecture

Strong experience managing a team of 100+ people

Skilled at working with technical project managers, engineers and developers to guide their weekly outcomes

Experience in managing multiple $5M-$10M complex consult services across more than a single product

Extensive experience being accountable for project delivery success

Strong operational, project management, consulting technology and process improvement skills

Excellent written and verbal communication skills with the ability to present at an executive level
Register by clicking the green button. The Webinar address and test platform link will be sent to confirmed candidates by email.
Join our community of remote professionals!
We have over 4,000 Crossover team members and are growing our network around the world. Watch this video to hear from team members in Brazil, Russia, Poland, Argentina, Turkey, Romania, Ukraine, and Hungary. https://youtu.be/L_hhRUutsko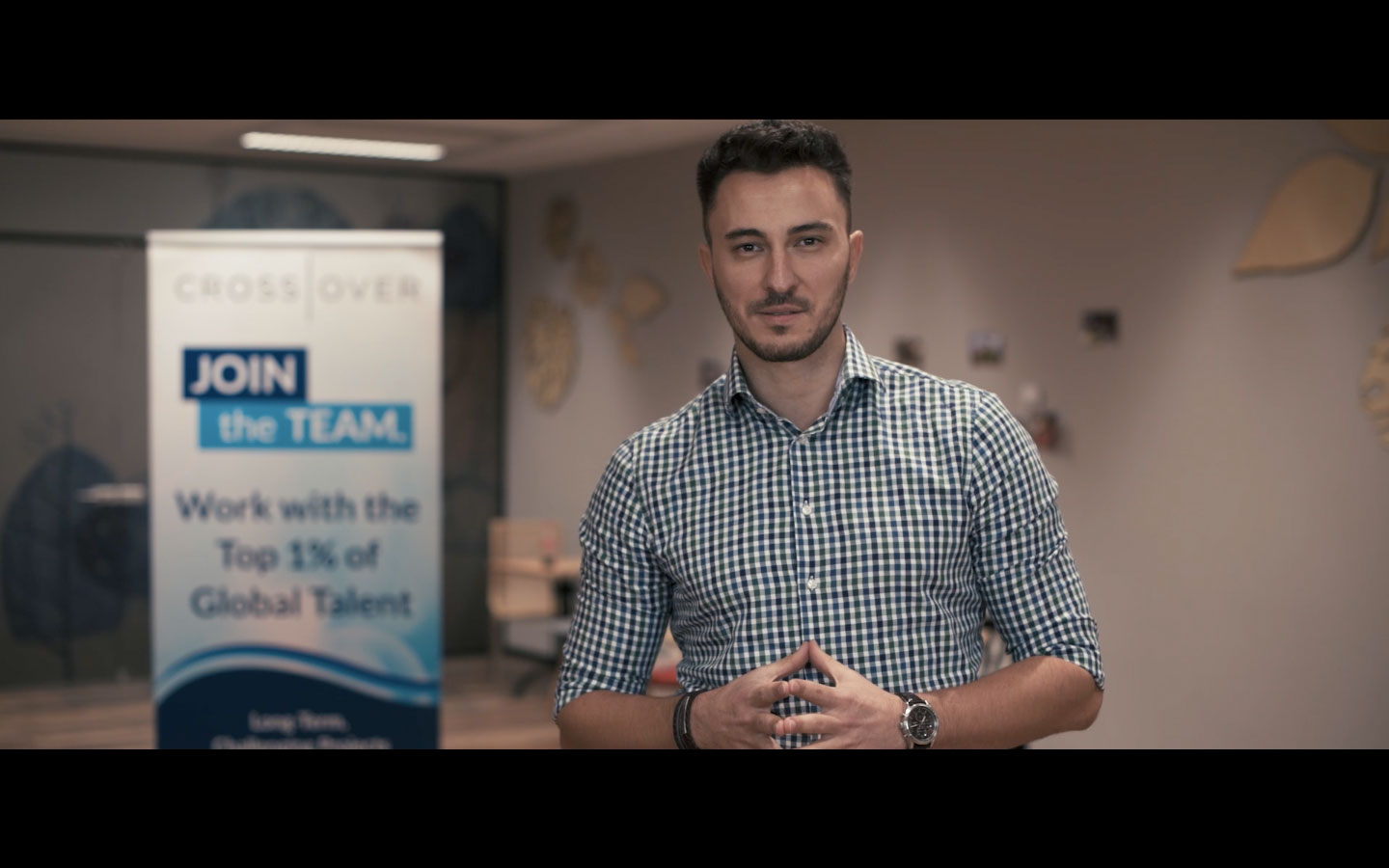 Watch the Pre-Event Checklist Video: