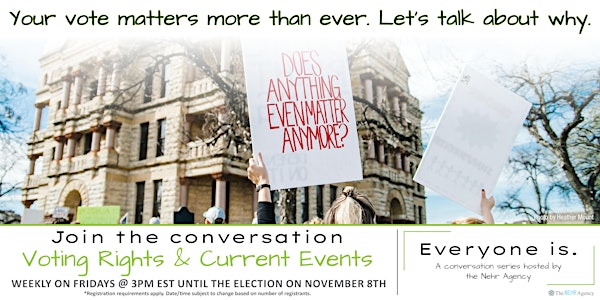 Voting Rights & Current Events
Free Education Series - Everyone Is. Voting Rights & Current Events
About this event
During its last session, the Supreme Court made several major decisions that have huge impacts for Americans.
There is now a major shift in reproductive rights for women, gun control, religious freedom, and our ability to combat climate change. Whether we agree with these rulings or not, it is our responsibility to understand the court's decisions and to hold elected officials responsible for the next time someone is appointed to the Court.
Join us to discuss our role, voting at large, and big news in current events.
Register here: https://nehragency.atlassian.net/servicedesk/customer/portal/1/group/1/create/12