A Rally in commemoration of AAPI hate crime victims and in celebration of our power to bring justice through voting.
About this event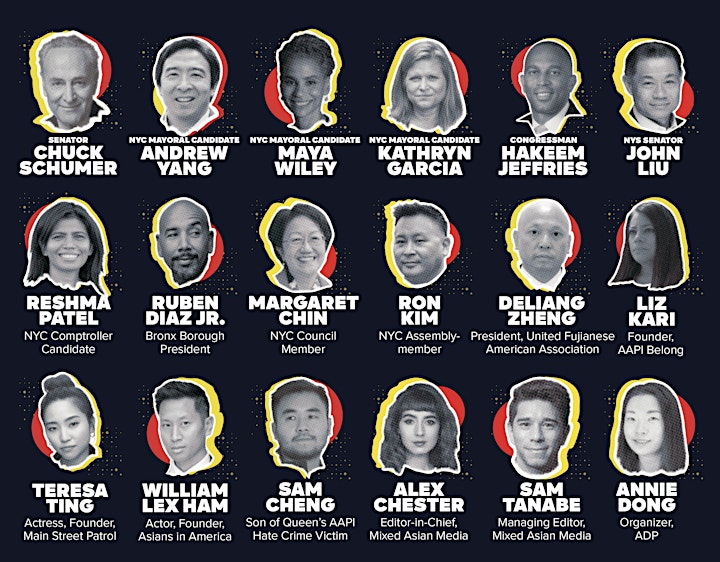 WITH MCS
Julia Lee & Jack Ma Liang
---
Join us June 20th in Manhattan for our Voting is Justice Rally - advocating for the safety of our communities by calling for power through voting. At each of these rallies, we will unveil a permanent mural in each neighborhood to commemorate the victims of the hate crimes which have viciously targeted the most vulnerable in our communities including elders and women.

ADP is commissioning a mural to be painted by nationally renowned AAPI muralist Kent Yoshimura. This mural will stand as a continuous reminder for how we can protect ourselves as a community through the act of voting. It is a call to action every election for how we relinquish our power when we don't act in defense of our community. Sustained democratic action is the only way to protect ourselves and our loved ones. We must vote and do it consistently.
The mural will be minted as a NFT (non-fungible token) that will raise funds to continue to grow the collection of murals in cities across the country where AAPI are being harmed. To give back to the community, each mural will feature a QR code that will allow visitors of the mural to engage with ongoing advocacy efforts to protect our community.