Learn about the registration deadlines, election dates, and the many ways to vote. Get your questions answered.
About this event
Join the Broward COBOL (Coalition of Black Organization Leaders) as we enter the this election cycle with purpose.
2020 has always been an important election year but with everything that is going on, it has become a critical election. Unfortunately, we have seen issues in other states with long lines, voting machines not working, and other issues.
Join us as we have a Q&A with the current Interim Broward County Supervisor of Elections to discuss voter registration deadlines, how ex-felons can vote, and the plans to ensure that the elections in August and November run smoothly.
Get your questions answered as well.
COBOL is comprised of the following organizations in alphabetical order:
BOMA, Broward County Black Chamber , Caribbean Bar Association , Gwen S. Cherry Black Women Lawyers Association, Haitian Lawyers Association, Legacy 40 Under 40, National Association of African-Americans in HR, National Association Forum of Black Public Administrators, TJ Reddick bar Association.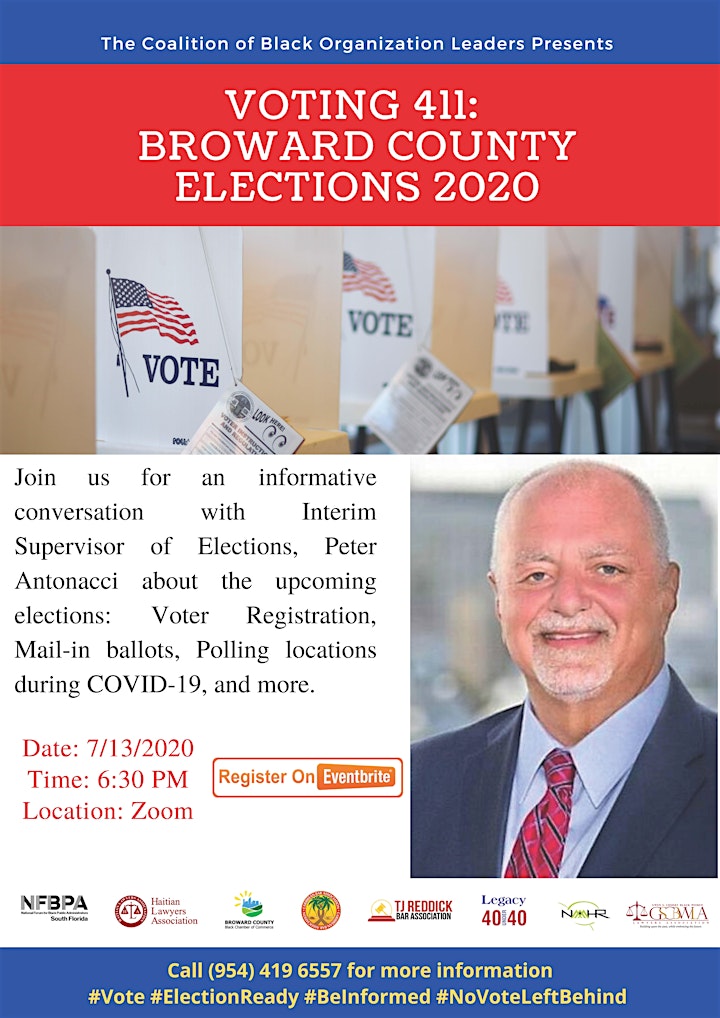 Organizer of Voting 411: Broward County Elections 2020