About this Event
Once you've registered, the log on details and instructions will be shared with you by email before the online session begins.
Registrations ends Saturday, March 14th at 12 noon EST.
Since we are online, please log on before 3 pm to make sure that your system is ready!
We will start as close to 3 pm as possible!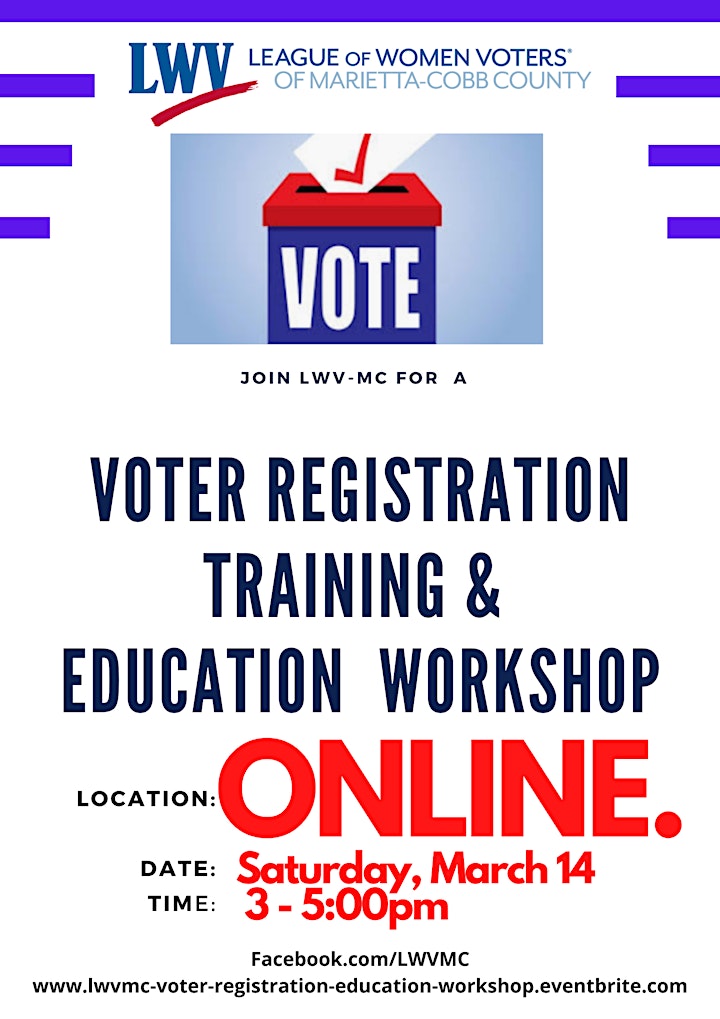 Log on & Join us!
Learn how to register eligible voters !
Know where to find the information and share it with eligible voters!
Be an awesome volunteer!
Our purpose:
Educating Voters- We are all equal at the ballot box, but only if we vote.
Find Your Elected Officials- Secretary of State, Vote 411, My Voter Page GA
Increasing Voter Registration - We work year-round to make sure all eligible Americans—especially first-time voters, non-college youth, new citizens, communities of color, and low-income Americans—have the opportunity to register and vote.
After training, you will have the opportunity to sign up and participate in future voter drives throughout our community.