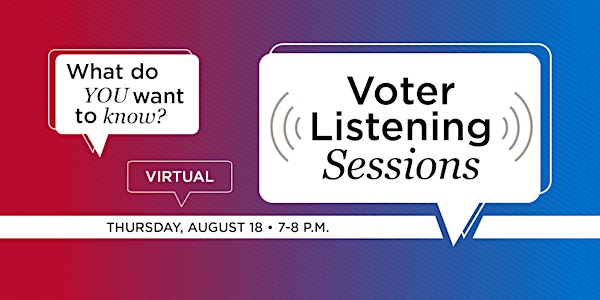 Voter Listening Session
Help make sure Alaska's election coverage is voter-centered, voter-driven, and meets your needs by participating in a listening session!
About this event
When it comes to elections, voters' needs matter most. Alaska Public Media and other local outlets are collaborating to produce voter-centered and voter-driven elections coverage. We want to know what you care about, what questions you have about elections, and how we can serve you better.
During the listening session we'll have open small group discussions about voter concerns and interests. It's a chance to meet local journalists and others in the state while talking about what you care about most. We'll talk about ranked choice voting and the constitutional convention question, too.