Description
Vortex Full Moon Healing Retreat!
Vortex Healing Retreat is on Sat, July 8, 2017. This incredible retreat takes place in a beautiful forested setting on natural ley-lines, forming a vortex at the top of the hill, overlooking a stunning view of the coast range. We will be attuning with the Elements of the Four Directions, working with a Sacred Crystal Grid, and opening to an ancient Vortex of Healing Energies as we gather together in ceremony.
During this Full Moon Retreat we will be focused on RELEASING old patterning, and moving through moments of grief and loss in its many forms. And finally, opening to profound healing and self love, through high vibrational attunement and invocation of spirit and divine light. Incorporating the four natural elements of Earth, Fire, Water and Air, we will raise our vibration and together create a sacred circle of healing and hope.
Yes, this is shaping up to be an incredible experience! Those of you already feeling this energy, this is for you! So, follow your heart and join us for an AMAZING day of release, renewal and raising the vibration of Light within each of us!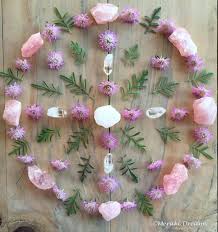 What To Bring: Your Own Preferred Snacks, Lunch and Beverages.
***Please Wear the Colors of Your Astrological Sun Sign:
Earth: (Taurus/Virgo/Capricorn) Green, Brown, Black.
Fire: (Aries/Leo/Sagittarius) Red, Orange, Hot Pink.
Water: (Cancer/Scorpio/Pisces) Blue, Lt. Gray, Sea Green.
Air: (Gemini/Libra/Aquarius) Yellow, White, Pastels.
ALL Profits from this Beautiful Healing Retreat will be donated to two local organizations that are dear to my heart: CALDERA ARTS & WOLF HAVEN.
Caldera Arts is a catalyst for the transformation of underserved youth through creative, innovative, year-round art and environmental programs. Programs that nurture individual creativity to ignite self-expression and transform the way young people engage in their lives, families, and communities. Each year Caldera supports over 430 youth from Central Oregon and Portland, integrating over 100 professional youth workers, artists, and environmental specialists as mentors and teachers. In 2015, Caldera received a National Arts and Humanities Youth Program Award from First Lady Michelle Obama, recognizing Caldera as one of the top youth arts programs in the nation.
Wolf Haven International is a nationally recognized wolf sanctuary that has rescued and provided a lifetime home for 200 displaced, captive-born animals since 1982. Guided 50-minute walking visits offer guests a rare, close-up view of wolves. Wolf Haven provides a variety of educational programs, participates in multi-agency Species Survival Plan programs for critically endangered wolves and advocates for wolves in the wild.
Contact Information & Questions:
Aymey Sangill, M.A.
info@aymeysangill.com