Join us for an evening of literary revelry as we welcome and celebrate Lisa D. Gray, our new Executive Director.
About this event
In October, we welcomed Lisa D. Gray as our new Executive Director. A VONA alum, non-profit leader, and literary visionary, the VONA board of directors is excited to introduce her to you and the VONA community.
On January 13, 2021, we will look back at our roots with one of our founders, Elmaz Abinader as we highlight our accomplishments and showcase our brilliant alumni and faculty. The centerpiece of the evening, learning about Lisa's vision and celebrating her appointment with readings, music, and you.
The evening will be hosted by VONA Board President, M. Evelina Galang. Joining us to spread the VONALove and share our shine are VONA faculty Elmaz Abinader, Faith Adiele, David Mura, and alumni Patricia Engel and Maurice Ruffin.
The program will also feature a panel led by Board Member Stacie Evans with VONA Alumni, Denne Michele Norris, Tara Dorabji, and Connie Pertuz Mesa sharing their VONA experience, what VONA means , how VONA has been valuable to them and their writing, and why VONA is important/needs to exist.
Don't miss this special evening.
This is a unique opportunity to learn where VONA is headed and how you can join us as we continue our mission to create a space where writers of color can hone their craft and use the written word to catalyze change.
Change of mind.
Change of being.
Change of practice.
It's a celebration!
Get gussied up.
Wear your dancing shoes.
Try a VONALove or Next Chapter cocktail.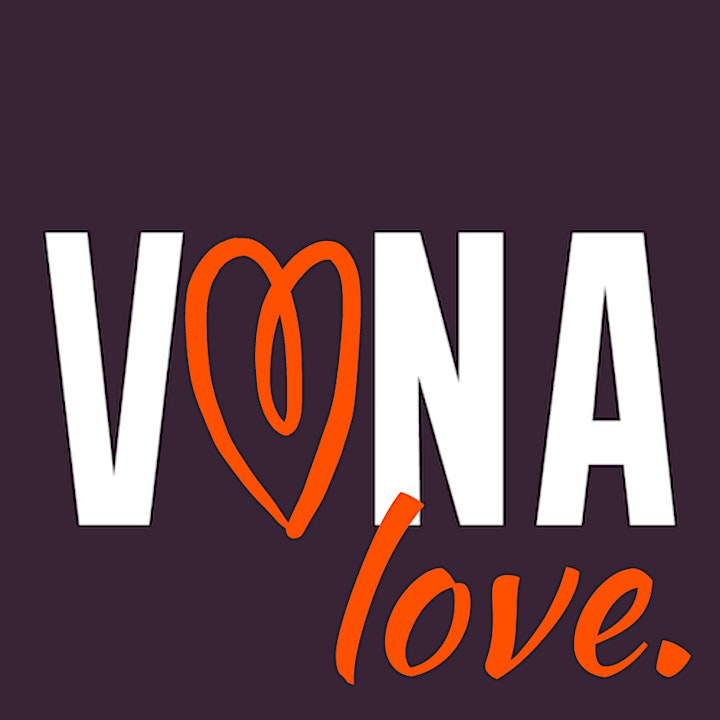 Organizer of VONA: The Next Chapter. A Celebration.
Who We Are
VONA is a community committed to ensuring that writers of color create and publish work that speaks to their culture and that expands the literary canon. We believe in the power and creativity of writers of color and their ability to shape how we see and approach the world. We are a diverse group of writers who use the written word as a social justice tool to build understanding, catalyze change, and achieve liberation.
What We Do
VONA creates experiences that allow writers of color to explore their craft with high quality faculty. Participants calibrate their voices and learn professional skills in a community that holds space for, lifts, and supports them and their work.
Our Events
We host public and invitation only literary events and expereinces the focus on the craft of writing professional development and amplifying the voices of writers of color.