Von Neumann Machines and Molecular Darwinism - A lecture by Dr. Gerald Joyce

Tuesday, April 15, 2014 from 4:15 PM to 6:30 PM (EDT)
Event Details
Please join us for "Von Neumann Machines and Molecular Darwinism – A lecture by Gerald Joyce", a free event for the scientific community — graduate level and higher — at the Simons Foundation, located on 21st Street in Manhattan. At a reception immediately following the talk, guests will have the opportunity to meet the speaker and mingle with colleagues. Limited seating is available on a first-come, first-served basis. We encourage you to obtain tickets online now through Eventbrite.
Abstract
There is only one known example of life in the universe: the DNA and protein-based life form that has existed on Earth for roughly the past 4 billion years. Most scientists think that our form of life was preceded by a simpler one based on RNA, as part of the so-called 'RNA world.' Efforts are being made through the Simons Collaboration on the Origins of Life to construct RNA-based life in the laboratory. That is, to construct a chemical system that is capable of undergoing Darwinian evolution in a self-sustained manner. It may be that an alternative form of life will be discovered in some shadow biosphere on earth, on a different planetary body in our solar system or on an extrasolar planet. Whether or not that comes to pass, it seems inevitable that scientists will be able to construct synthetic genetic systems in the laboratory.
In this lecture, Gerald Joyce focuses on the perpetuation of genetic information as a defining characteristic of life. He draws a connection between digital computers (von Neumann machines), especially those with the capacity to self-reproduce, and molecular Darwinian systems that maintain heritable 'bits' of information, which are refined through evolution. Such molecular machines have been constructed in the laboratory and are able to reproduce themselves indefinitely.
About the Speaker
Gerald F. Joyce is professor of chemistry and molecular biology, and an investigator at the Skaggs Institute for Chemical Biology at the Scripps Research Institute in La Jolla, California.
Joyce's research involves the test-tube evolution of nucleic acids and the application of these methods to the development of novel RNA and DNA enzymes. He also has a longstanding interest in the origins of life and the role of RNA in the early history of life on Earth. His laboratory recently described the first example, outside of biology, of a self-replicating molecule that is capable of undergoing Darwinian evolution. This so-called 'immortal molecule' has been the subject of extensive news coverage, including by The New York Times, Scientific American, CNN and the BBC.
Joyce received his M.D. and Ph.D. from the University of California, San Diego in 1984.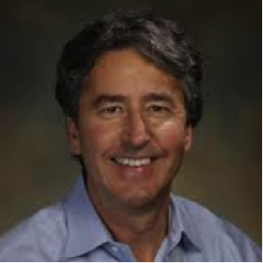 Schedule
Doors open                  4:15PM
Tea                               4:15-5:00PM
Lecture and Q&A          5:00-6:00PM
Reception                     6:00-6:30PM
Location
Gerald D. Fischbach Auditorium
Simons Foundation
160 Fifth Avenue, 2nd Floor
(Entrance on 21st Street)
New York, NY  10010
The Gerald D. Fischbach Auditorium offers accessible seating to patrons with special access needs. Please fill out the special accommodations request when ordering your ticket online.
Simons Foundation Lectures schedule is available here.
Inquiries: lectures@simonsfoundation.org.
When & Where

Gerald D. Fischbach Auditorium, Simons Foundation
160 5th Avenue
New York, NY 10010


Tuesday, April 15, 2014 from 4:15 PM to 6:30 PM (EDT)
Add to my calendar
Organizer
Simons Foundation Lectures
The Simons Foundation launched the Simons Foundation Lectures in 2013 with the intention of drawing area scientists and scholars together around diverse and important topics in mathematics, physics, computer science, life sciences and autism research.  

To read more about the Simons Foundation mission and its programs, please visit simonsfoundation.org.
Von Neumann Machines and Molecular Darwinism - A lecture by Dr. Gerald Joyce