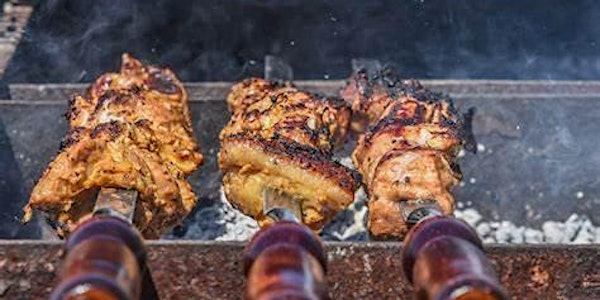 Volunteers Needed for CenterPoint Energy BBQ Cookoff and Picnic!
Help a sponsor who helps the community: CenterPoint will need volunteers to help run family activities for their picnic
When and where
Location
Fort Bend County Fairgrounds 4310 Texas 36 #S Rosenberg, TX 77471
About this event
CenterPoint Energy is holding a Barbecue Cook-Off and Picnic and needs volunteers to help run their 2021 BBQ Cookoff Family Activities on October 16 at the Fort Bend County Fairgrounds! They have generously sponsored our chapter and its community service work for years and need help to staff AM and PM shifts to assist with family activities at the cook-off. They just now got approval to hold a picnic for their families and need the help for their employees and families to relax. Help us show them what the Jaycees can do when called on to help and return the favor! We want as many members as possible to show up, but please include friends who are suitable to help a family-friendly event if available.
CenterPoint will need help running family activities for the picnic that include bucket truck rides, auto shows, and a children's rodeo. Each volunteer will get a CNP BBQ Cookoff ticket and event t-shirt. Lunch, dinner, and refreshments will be provided. Jaycee members are encouraged to show up in our Jaycee volunteer T-shirts to be easily identified and show team spirit.
If you would like to join us, please choose one or both shifts below and send me your phone number.
Fort Bend County Fairgrounds
4310 Hwy. 36 South, Rosenberg, TX 77471
https://goo.gl/maps/FMjgXas4RUHKBFVw8
Saturday, October 16, 2021
AM Shift 10:15 AM – 1:15 PM
PM Shift 1:00 PM – 4:15 PM
I, Richard Arriaga, can be reached for more information and to keep in contact during the event. Deadline to register is by October 12 so that volunteers can be entered into CenterPoint Energy's volunteer database.
The Houston International Jaycees are an award winning young professional organization that develops leadership through service to humanity. This organization won the 2020 Outstanding Chapter from the JCI USA and many more awards in 2020! Houston International Jaycee's goal is to help young professionals between the ages of 18 and 40 develop personal and leadership skills and give them the tools to build the bridges of success for themselves in the areas of business development, management skills, individual training, community service, and international connections.
Follow us on Instagram, Twitter, and Facebook.
If you have any questions, please feel to reach out to Richard Arriaga at jcihoustonintl@gmail.com.