Description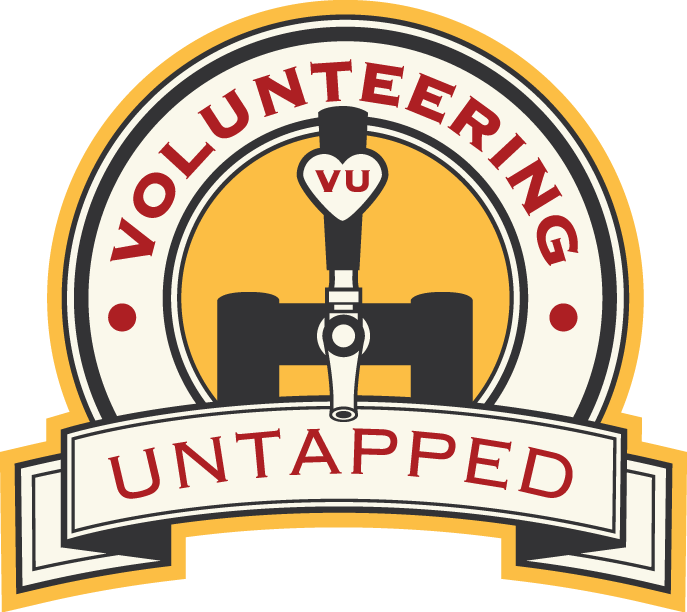 If you're anything like us, you're absolutely stoked that the weather is taking a scientifically improbable turn for the worst because it means we're cruising on into one of the most exciting and debatably mispronounced months of the year: February. Febrewairy? Febyewayree? .....Whatever. Along with being the home to the Superbowl, Valentine's Day, and National Grapefruit Month (no I didn't google it I just have a passion for citrus), it also means our FEBRUARY EVENT IS COMING UP! YAYYYYYYYYYY.
What are we getting into this month, you ask? Can't wait to tell you. We're cooking up something special with Hyde Park Neighborhood Club, an awesome organization that supports youth of Chicago from diverse backgrounds to ensure they're able to grow and thrive through sponsored youth programs that span from academic to athletic and more. What does this mean for us, fellow citrus lovers? We'll be heading to the south side in Hyde Park to efficiently crush tasks the way only VU can in support of this program, including: cleaning & organizing toys, painting, making banners, cataloging books, and probably even more stuff that we'll figure out once we get there because we're an absurdly well oiled-machine.
Details. You want them, I have them. Don't get your grapefruit in a bunch, football fans. Or... do? I don't know. Just spitballing new idioms here.
For those of you not well-versed in Metra use, that's probably your best bet this month. The nearest stop is the 55th-56th-57th stop, and another 10ish minute walk. Bundle up, y'all. Violent polar science is happening outside.
We'll also be running our VUber program this month, so if you're willing and able to be a responsible driver and provide our volunteers with mints, water, a charger, and tell us how long you've been driving with VUber for a 22 minute drive, let us know by signing up here. There's also free parking!.....but still tip your VUber driver, please.
Despite us offering healthy snacks, advil, and coffee for y'all, we still recommend dressing warmly (layers. like a grapefruit), but in clothes you don't mind getting a little dirty since we'll be working with paint and cleaning materials.
It wouldn't be Voluntbeering without the beering, so afterward we're heading to Jolly Pumpkin for some philanthropy-fueled boozy celebration, despite the name being personally offensive as both a ginger and lover of oranges.
So get ready to knock out another amazing event with HPNC and their partners at Phillip Murray Language Academy. And even more importantly, bring a grapefruit fact for your icebreaker this month. I'm sure that won't be weird at all for everyone involved.
About the Organization: Hyde Park Neighborhood Club provides high quality childcare, academic support, and enriching activities for infants to teens of diverse backgrounds so they're able to learn, grow, and thrive.They stand behind their core values of inclusiveness, quality, and community.
Questions? Send a note to Bree (contactus@volunteeringuntappedchi.org). If you'd like to learn more about VU Chicago, visit our website: https://www.volunteeringuntappedchi.org/
BUT WAIT - THERE'S EVEN MORE VU:
VU Chicago is looking for 10 Group Leaders to help the Head Group Leader with day-of leadership and coordination. Besides looking super cool and getting to handle a walkie-talkie instead of using a useless cell phone, the responsibilities are as follows:
- Lead at least 3 events during 2019. Child's play
- Attend a brief orientation. Eaaaasyyyy
- Collaborate with Head Group Leader prior to the event on group's day-of responsibilities
- Be the day-of go-to and friendly face for your group. Jerks need not apply. Unless you can turn on the charm on a dime.
- Leadership skills and prioritization are a plus!
Interested? Have questions? Email Meredith your name, why you're interested, and how long you've been involved with VU at contactus@volunteeringuntappedchi.org.