Description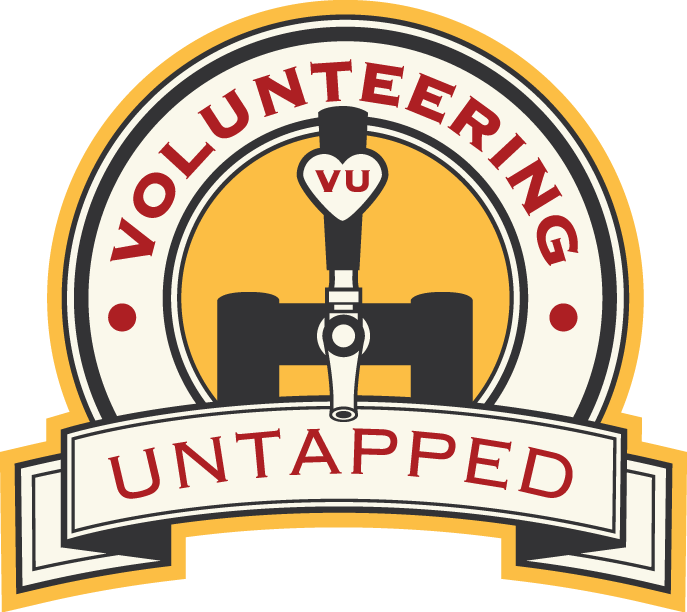 What does fall mean, friends? Pumpkin goods, spooky stories, football, back to school, & day drinking, that's what. Your crew here at VU Chicago's got you covered with a classic autumnal event that'll check all those boxes for ya. Maybe not spooky stories though... we'll save that for another time. Bust out your quilted vest & riding boots and get ready for our October event with Big Shoulders Fund.
Volunteers will be painting, cleaning, landscaping, organizing, and MORE at a school. Your hard work benefits kids in the community. BOO YAH (yes, that was a seasonal Halloween integration).
Wear clothes you don't mind getting dirty or painted.
It sure would be SCARY if we didn't have our monthly Instagram competition! Free beer and/or groceries are on the line. We're indulgent, yet practical, like a true urban Millennial.
Trick or treat, smell my feet, give me something good to eat! WELL OKAY. We've got donuts, coffee, water, healthy snacks, & Advil for ya to kick off our #voluntbeering! Ain't no candy corn to be found here.
Free parking is available in the school's lot and on the street. Oh heck yeah.
Bar:
Oh, do we have a bar deal brewing for you! Our friends at Vintage Lounge will have half off apps, $4 Green Line, $5 glasses of wine, and $6 Swedish mules post-volunteering. What's a Swedish mule, you ask? We honestly have no idea, but we will be consuming them happily for a low, low price. Tell your friends to come hang with us too-- they can get in on the action.
Organization:
Big Shoulders Fund provides support to 20,000 kids in low-income schools in Chicago. Whether it's through tutoring, scholarships, leadership development, or other services, their goal is to help students. The purpose of Big Shoulders Fund is to create stability for kids while they grow through elementary, middle, & high school in order for them to make the leap to college. Our Saturday activities can help make this dream a reailty for Chicago's young learners.

Questions? Send a note to Ellen (contactus@volunteeringuntappedchi.com). If you'd like to learn more about VU Chicago, visit our website: https://www.volunteeringuntappedchi.com/