Description
Dear prospective volunteers,
You're invited to
reflect on your civic, charitable, or humanitarian reasons for wanting to volunteer with WHOmentors.com, Inc., a corporation qualified under Section 501(c)(3) of the Internal Revenue Code as a tax-exempt organization.
Theme: DO WHAT YOU LIKE TO DO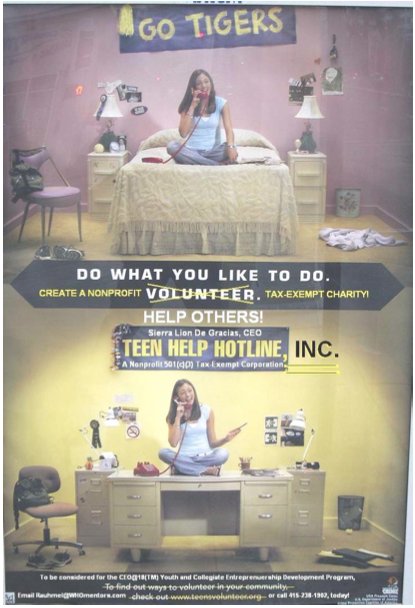 My name is Rauhmel Fox and, in my official capacity, I encourage volunteer work in general, especially away from home overnight and volunteers can conduct its activities in any other state, territory, dependency, or foreign country!
Before embarking on a trip, each individual advances their own funds using the
http://paypal.me/anyamount
link,
http://support.whomentors.com
or conduct an online fundraiser using the PayPal Here app with an assigned username and password.
Example:
password: volunteernow!
Once approved as a volunteer and you meet your initial funding level, select from the NTEE-CC activity codes:
A portion of the fees cover the $250 annual fee for an official volunteer identification card and dedicated email account which evidences approval and the strength of your affiliation with Health 4 Humanity, Inc.
Next, create an Expedia TAAP account: Go to h
ttps://goo.gl/kMfyjA
and book your travel!
Each accepted volunteer should be willing to publicize their efforts and accomplishments to the public using social media and youtube!
Date and Time
Location
SMS text 415-373-6767 to confirm RSVP, date, time, and location of orientation
101A Clay Street
San Francisco, CA 94111
Refund Policy