Description
TreesGreenville has planted over 2200 trees with the help of over 5900 volunteer hours.
A special thanks to our volunteers for helping us keep the green in Greenville County.
TreesGreenville offers great volunteer opportunities at all of our plantings and events. If you are interested in volunteering with us, check our schedule throughout the year. You can also send an email to volunteer@treesgreenville.org for more information and/or to be included on our volunteer email list.
MORE INFORMATION:
October 1st- Map & Directions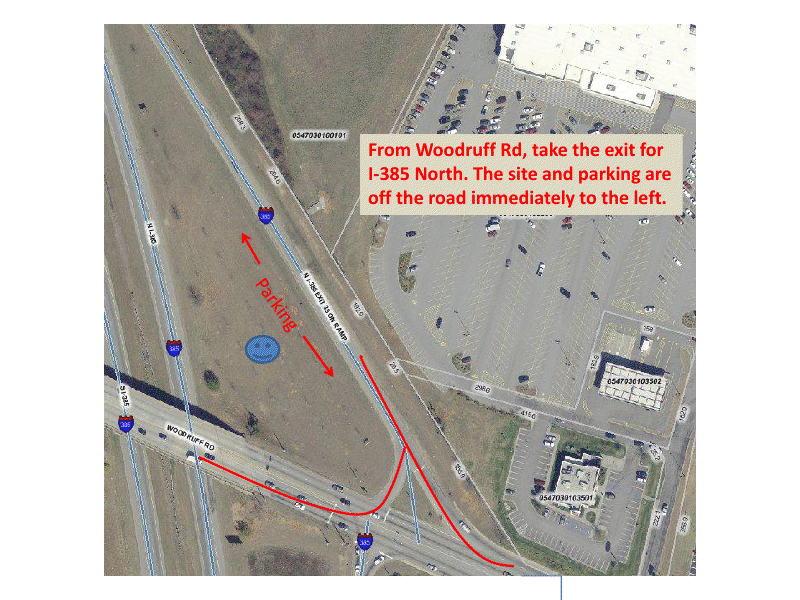 More information can be found on our "Plantings & Event Schedule" page.
FAQ:
My student needs community service hours. WIll someone be able to sign their paperwork? Yes.
I'm a student and I need to volunteer for a class, can I do this with you? Yes. If you try to register for something that doesn't have any more "tickets", email us. Students are always welcome. Description? You will attend a planting workshop, and then properly plant, mulch, and water trees. Someone (Joelle Teachey or James Wilkins) will be there to fill out your paperwork.
Are the plantings family friendly? Yes, with one exception. When we mulch and prune our Woodruff Rd and I-385 planting, we are on the side of the highway.
Do I need to bring tools and gloves? We have adult sized tools and adult sized gloves (and orange vests). If you bring your own (or your kids bring theirs), make sure they are clearly marked with your name.
Will there be snacks and drinks? Sometimes yes, sometimes no. We strongly encourage you to bring water and a snack if you'll need it.
Will I get a t-shirt? It depends on what you are helping out with. After you plant 5 times, you earn a TreesGreenville Volunteer shirt. If you volunteer for the Turkey Day 8k, you get a shirt.
Do I need to register? It is helpful if we know how many people to expect.