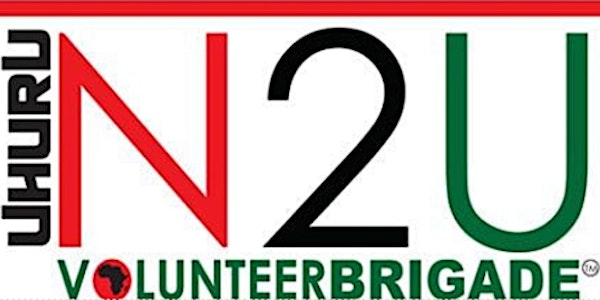 Volunteer with the Reparations Legacy Project!
We are seeking volunteers who are passionate about supporting Black Lives & Liberation & are interested in donating their skills & time.
About this event
The Reparations Legacy Project, a campaign on the Uhuru Solidarity Movement, organizes white people with access to financial wealth to take a stand in repairing the damage of slavery and economic injustice through the redistribution of resources toward the Black self-determination programs of the Uhuru Movement, specifically the Black Power Blueprint in St. Louis, MO.
The Black Power Blueprint is currently building economic development and self-reliance projects including a community basketball court, a women's health center, a community kitchen and reentry workforce program, a retail center, and much more.
The Reparations Legacy Project is seeking volunteers for the following roles:
* Fundraisers
* Social Media Posters / Marketing Coordinators
* SEO Specialists
* Graphic Designers
* Grant Writers & Researchers
* Data Organizers
We are searching for individuals who either have some experience in these areas or are interested in learning and practicing these skills. We are looking for volunteers who are passionate about social justice and empowering black and colonized communities.
We believe that as white people, we benefit from this system that was built on the oppression of African and all colonized people and we refuse to be complacent.
Our goal is to redistribute financial resources from the white, wealthy community into the black, or African, community to support their struggle for empowerment, self-determination and economic development by and for themselves.