| | |
| --- | --- |
| VOLUNTEER Opportunities - 2016 Baby Expo and Great Cloth Diaper Change of Winter Park, FL | |
Event Details
PLEASE NOTE NEW LOCATION
 Tuskawilla United Methodist Church,
3925 Red Bug Lake Road, Casselberry, FL   32707
Welcome!
We would love to have your help for the 2016 Baby Expo and Great Cloth Diaper Change of Winter Park, FL.  Volunteers are pivotal to the success of this event.  As a Volunteer you will be highly respected as an important part of making it all come together like a well oiled machine.
We have plenty of volunteer opportunities and a growing list of opportunities is below:
Parking Lot - Directing traffic to available parking and directing attendees to the entrance.

Registration - Check participants in and direct them appropriately

Stage Help - Help on and off stage and keep children on or off stage as appropriate

Stroller Parking - Keep and eye on the strollers for crime prevention and easy retrieval when parents return for their stroller.

Vendor Liasons - Monitor and address their needs so that they may remain in their booths helping parents.  This could include getting questions answered, picking up their food, etc.

Official Guinness World Record Judges - oversee the Change and provide a written statement that may go down in history for the documentation necessary to qualify a record.

Retail Selling Help - Maintain service at the host booths while they must be away tending to the event in some way.

Child's Play area - Keep children in and strangers out of the play area

Set up Help

from 5 - 9 pm 

Friday, April 22  will also be available and critical to our success.

Witnesses - we need Official Witnesses for this World Wide Record Event.  We will likely need about 6. Some of the witnesses must have cloth diapering experience or awareness.  One will need to have standing in the community. 

Donations benefit The Real Diaper Association. Donate in multiple of $5.00. Thank you in advance for your donation.  This is NOT a requirement of volunteering.  :)
Thank you for volunteering.  We appreciate you.  We are a fun group to work with and will respect you and your efforts.
Below are the details about the event so that you can get a better idea for what will be happening.
What is this about?
2016:  We're getting ready for 2016! The 2016 Great Cloth Diaper Change will take place on April 23, 2016.  Join us for the 6th annual GCDC and help us shatter our previous record. 
2015: Enormous thanks to all of our 7,441 participants! Our reach is truly global, with 280 events held in Australia, Belgium, Canada, Costa Rica, Croatia, Denmark, Finland, Germany, Great Britain, Iceland, Ireland, Malaysia, Mexico, the Philippines, Peru, Puerto Rico, Spain, South Africa, and the USA. You made this event a success! We hope to see you return with a friend in 2016.
2014:  Guinness World Records verified that we broke the record… the new world record is 8,459 cloth diapers changed at one time at 188 qualifying locations in 18 countries on 6 continents: Australia, Belgium, Brazil, Bulgaria, Canada, Finland, Germany, Iceland, Ireland, Italy, Malaysia, Mexico, Philippines, Romania, South Africa, Spain, United Kingdom, USA!
2013:  The NEW world record set in 2013 and the record to beat in 2014 is 8,301 qualifying participants at 182 locations in 15 countries!
2012: The new world record shows 8,251 qualifying participants at 189 locations on 4 continents!
2011: A Guinness World Record was set for the most cloth diapers changed simultaneously with 5,026 participants at 127 locations in 5 countries. The total number of participating hosts (not all qualified for the GWR) reporting were 203 with 6,363 participants from 10 countries! $5,167 was donated to the Real Diaper Association.
History: Judy Aagard's desire to celebrate Earth Day by hosting a family event for the Tiny Tots community quickly morphed into a dream to set a Guinness World Record for the most cloth diapers changed simultaneously. Shortly thereafter, The Great Cloth Diaper Change of 2011 was conceived and organized by a small group of cloth diaper enthusiasts that were eager to demonstrate that cloth diapers are a real option for today's families.
The initial plan was to develop an infrastructure for any cloth diapering fan in North America to be able to get involved in, either as a participant or an organizer. Word quickly traveled across the oceans and it was soon evident that cloth diapering has a formidable following not just in North America but around the world. Several countries hosted GCDC 2011 locations even though for some it meant getting up in the middle of the night to do so. Who is the Real Diaper Association? The Real Diaper Association, is a nonprofit 501(c)(3) organization that provides support and education to parents all across North America for the use of simple, reusable cloth diapers. The goal of the Real Diaper Association is to put more babies in cloth diapers. To do this we aim to create a cultural shift in understanding cloth diapers-their environmental impact, their ease of use, their accessibility, and their acceptability. The Association will help parents understand that cloth diapers are real diapers.
Donations benefit The Real Diaper Association. Donate in multiple of $5.00. Thank you in advance for your donation.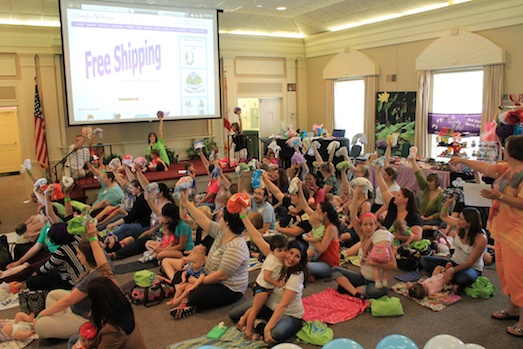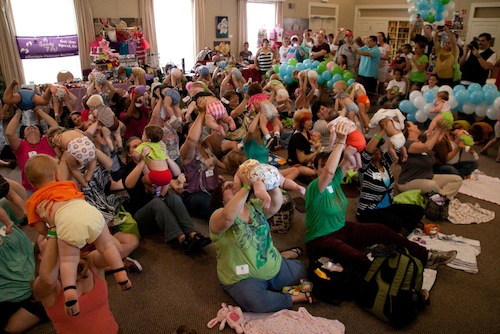 Have questions about VOLUNTEER Opportunities - 2016 Baby Expo and Great Cloth Diaper Change of Winter Park, FL?
Contact CheeksNBums.com
When & Where

Tuskawilla United Methodist Church
3925 Red Bug Lake Rd
Casselberry, FL 32707


Organizer
CheeksNBums.com

CheeksNBums.com is an online store for Babies and Moms.  We sell products that we feel will help you as a family.  We also strive to select the more natural and/or organic products.  Many of the products we sell are things that we have or still continue to use on our own twin girls.  We are always looking for better ways, better products, unique products along with soft and organic things.  We sell toys that you can feel safe giving young infants.  We sell strollers that fold in a snap, are lightweight, hold two and three children and still fit through door ways easily AND are roomy for your child.  We sell what we find helpful in our own family and things we think will help in other families large and small.  We are all about the rosie little Cheeks that everyone wants to pinch and the clean little Bums that we all find so adorable.  Cheeks N Bums.com! Where you can find things that you really need and the things that you just really want.  
Presenting...

Win a FREE CLOTH DIAPER
Please, remember to Donate online for more chances to win a brand new FREE CLOTH DIAPER by BottomBumpers for you and your little one.  Nothing says Eco-friendly like a certified 100% Organic Cotton Lining and snap-in soaker material. Botombumpers soakers are also topped with a high quality Organic Bamboo Velour, the softest material we've ever touched and they are stain resistant.  Donations for more chances to win a FREE CLOTH DIAPER will benefit the Real Diaper Association.   See 2016 Baby EXPO and Great Cloth Diaper Change of Winter Park, FL for details.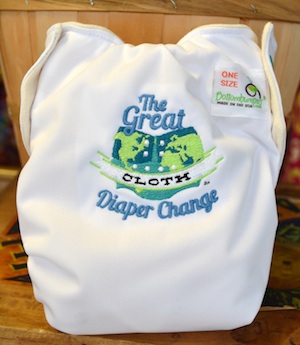 Donate your previously worn diapers
We are working with cloth diaper friendly charities and therefore we need the diapers in your stash that are just not your favorites.  There are babies and mommas who will make it their favorite.  Perhaps all of your little ones are potty trained.  Keep your cloth diapers alive by donating your entire stash.  Please bring in a cloth diaper; new or previously worn; to donate.  You will do someone's soft little "Bum" a big favor in so many ways.  We were able to help more than countless families with all of the cloth diaper donations we collected last year.  Let's make it even more this year.  With your help we CAN and WILL do it!
As quoted from the local representative for a local cloth diaper charity:
"We look forward to participating in the GCDC again this year! ... We had such great donations...more than 15 families were helped in our area as a result!" 
VOLUNTEER Opportunities - 2016 Baby Expo and Great Cloth Diaper Change of Winter Park, FL