Description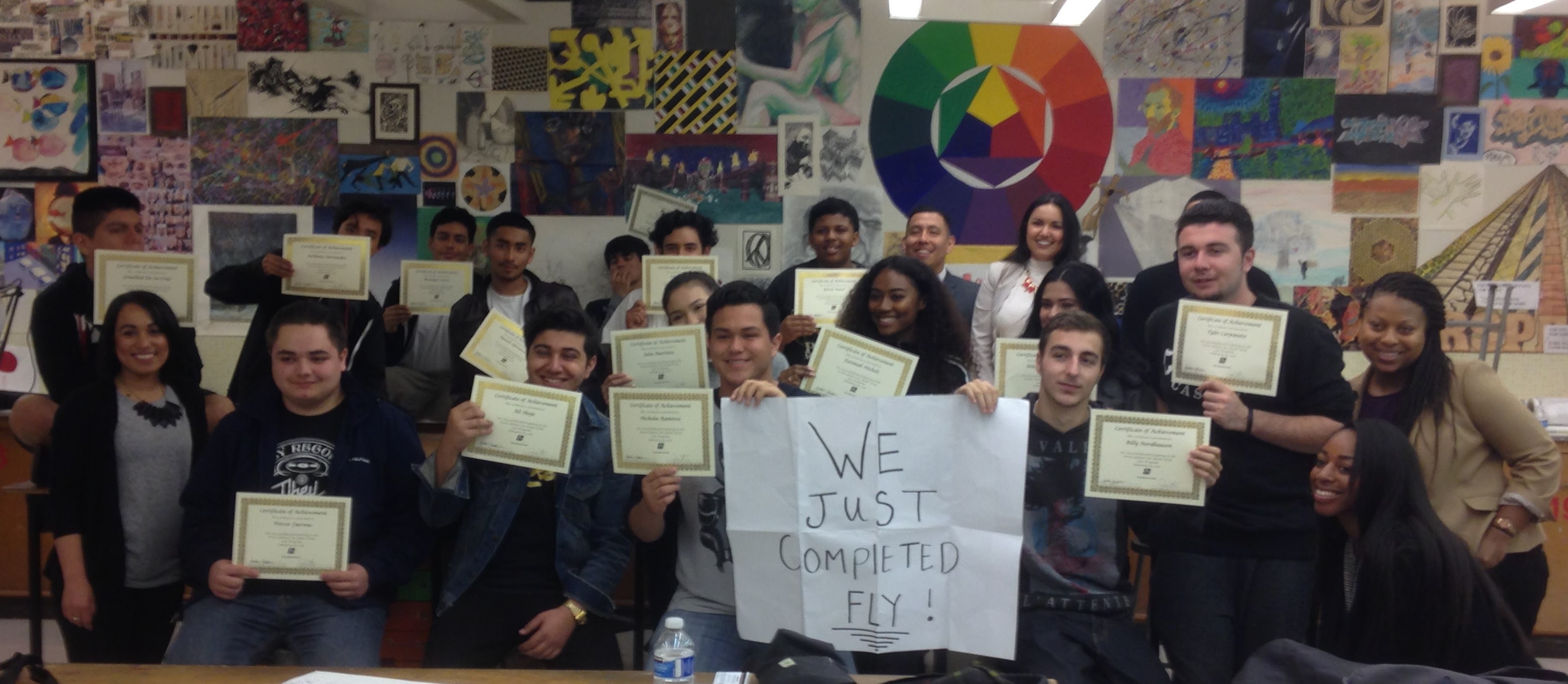 In September of 2015, FLY officially launched in Alameda County, and we are excited to share how together, we can make a difference in our community and spark change in the lives of young people!
Come and learn about FLY and discover how you can be a VOLUNTEER with our Law and Leadership programs! We are looking for ENERGETIC INDIVIDUALS who are interested in becoming VOLUNTEER FACILITATORS for our Law Program, and/or are interested in contributing special talents, skills, opportunities, or resources for our Leadership Program.

Light refreshments will be provided in addition to an opportunity to talk with current FLY volunteers, youth and staff. We look forward to seeing you!
Date: Thursday, June 9, 2016 5:30 p.m. - 7:30 p.m.
Location: Fresh Lifelines for Youth
333 Hegenberger Road, Suite 707
Oakland, CA 94621
Program:
5:30 p.m. Meet and Greet
(Light appetizers and refreshments provided)
6:00 p.m. Presentation of FLY's Programs and Volunteer Opportunities
6:30 p.m. Q & A with FLY volunteers and youth
7:00 p.m. Program concludes - Opportunity to ask questions and apply to volunteer.
7:30 p.m. Event concludes
Information about FLY's Programs:
FLY's Law Program is a semester-long legal education and life skills course that teaches youth who are involved in or at risk of becoming involved in the juvenile justice system about the law and consequences of crime. The legal education course inspires youth to change their behavior and fosters pro-social behaviors and skills such as empathy, anger management, non-violent conflict resolution, resisting negative peer pressure, drug refusal skills, problem solving, and positive leadership to make change possible.
After completing FLY's semester-long Law Program, youth needing additional support to make lasting change are invited to join the Leadership Training Program. In the Leadership Program, youth work 1:1 with a case manager/mentor (a FLY staff member) for 1-2 years to prevent recidivism, advance academically, and help them become self sufficient and lead healthy lives. Youth also receive leadership training as they work together to learn how to identify and redirect their strengths through community service-learning projects.
Please contact Jamela Joseph at Jamela@flyprogram.org for further information