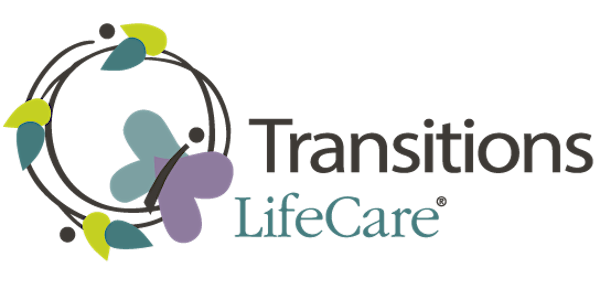 Volunteer Information Session - 2022
A Zoom invite will be emailed to you after registering.
About this event
Each year, hundreds of volunteers tell us that touching the lives of Transitions LifeCare patients and families is among their most rewarding experiences. You can join our volunteer team and offer hope and comfort in a variety of ways:
Family Support – provide respite, companionship, emotional support, and household assistance to patients and their families
Vigil Volunteers – sit with hospice patients who are actively dying and do not have family or friends to sit with them or have family members who need respite
Veteran Recognition – volunteer veterans acknowledge the military service and sacrifices made by veterans and their families
Pet Therapy – provided by volunteers recognized by a pet partners program
MUSIC & MEMORY – help reconnect disengaged patients to the world by using a personalized playlist
Transportation – transport patients to the doctor, grocery store, etc.
Delivery – deliver important items (medical supplies or otherwise) to a patient's residence
Hospice Home Meals – volunteer as a group to provide a buffet meal to families in the Hospice Home
Handcrafts – make afghans, quilts, prayer shawls, and "busy finger aprons" for patients
Miscellaneous Tasks – administrative support, assistance with events, supportive phone calls, or other services as needed