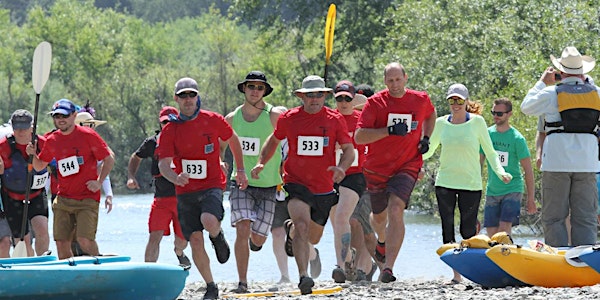 Volunteer for the Great Russian River (Fun!) Race 2019
When and where
Location
Healdsburg Veteran's Memorial Beach 13839 Old Redwood Hwy Healdsburg, CA 95448
Description
We need volunteers for our Great Russian River Race on May 4th! Early shifts include setting up tables and chairs, and check-in for race participants. Mid-day shifts include helping with Race winners, managing water stations, and being a "runner" as needed. Later shifts include helping with clean-up. You can specify your preference when you sign up.

We also need experienced paddlers for Course Marshals and the Safety Crew. If you are an intermediate to advanced paddler and aren't racing, you can be a volunteer course marshal. Course Marshals are stationed at obstacles where tip-overs might occur and help get racers and boats back on course as well as enforce course rules and contact safety crews as needed.

The Safety Crew consists of trained emergency personnel with first aid certification and will be on call or stationed along the course. If you have any questions about the Safety Crew or Course Marshal positions, please email shannon@russianriverkeeper.org or call (707) 433-1958.

Thank you...we rely on a volunteer effort to put on a great Race! All volunteers receive lunch, a t-shirt and those over 21 receive 1 free beer/wine ticket!