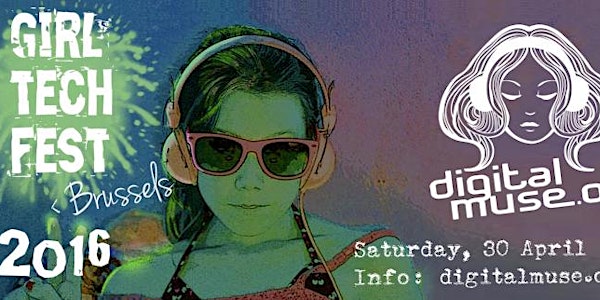 Volunteer Evening - Girl Tech Fest 2016
When and where
Location
DLI Rue Carolystraat 29 1050 Brussels Belgium
Description
On Saturday 30 April 2016, DLI will organise the first-ever Digital Muse "Girl Tech Fest" in Brussels targeting 250 girls ages 11-14, with a full day of hands-on ESTEAM* workshops that will be all GIRLS, all TECH and all FUN!
*Entrepreneurship, Science, Technology, Engineering, Arts & Mathematics
To accomplish this undertaking, we will need the support of our awesome network of schools, partners, sponsors and -- most important of all -- individual volunteers who can help run hands-on workshops, organize a "Digital Muse Lab" and carry out the various activities, large and small, that will make this an incredible day for all the girls who participate.
If you would like to volunteer to help with this event, please join us at our volunteer evening at DLI. If you have questions before then, don't hesitate to Contact the Organizer!