Description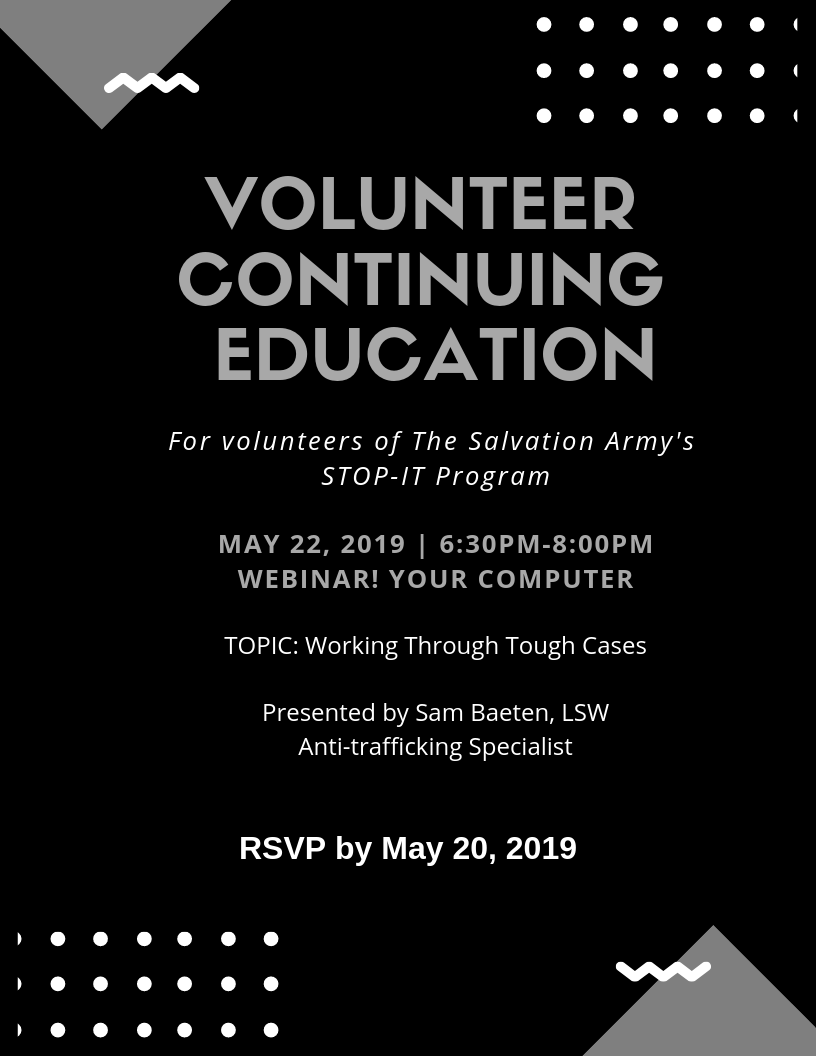 This event is for CURRENT STOP-IT Volunteers only!
Our next continuing education opportunity will be a training (from the comfort of your home!) entitled Tough Cases: Working Through Adversities and Challenges with Case Management Clients . As volunteers, snippets of details about open cases are heard, either through the hotline or within the drop-in space. We bet it leaves you wondering what cases enrolled in STOP-IT's case management services look like from start to finish. In this month's webinar, we will look into three case management cases that were tough to navigate. We will discuss challenges related to a client's right to self-determination, working in collaboration with other systems, and safety issues that played major roles in the aforementioned cases' time enrolled in services. This training will be presented by Sam Baeten, LSW, anti-trafficking specialist at STOP-IT.
Details for accessing the webinar will be available the morning of the training. Check your email! Please register by May 20, 2019. Contact the volunteer manager, Amanda Blowers Zarobsky, at Amanda_Blowers@usc.salvationarmy.org with any questions.