Description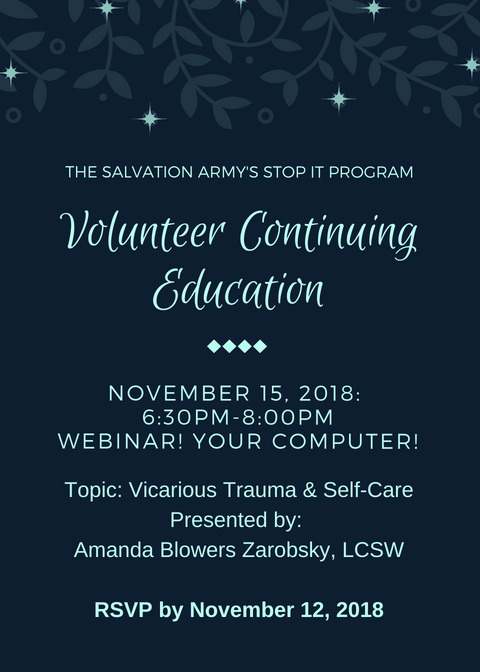 This event is for CURRENT STOP-IT Volunteers only!
Our next continuing education opportunity will be a training (from the comfort of your home!) on Vicarious Trauma & Self-Care. This work affects us. It is important to talk about what these effects can look like and how we personally deal with them. Details for accessing the webinar will be available the Monday before the training. Check your email!
This training will be presented by the volunteer manager. Please register by November 12, 2018. Contact the volunteer manager, Amanda Blowers Zarobsky, at Amanda_Blowers@usc.salvationarmy.org with any questions.