Description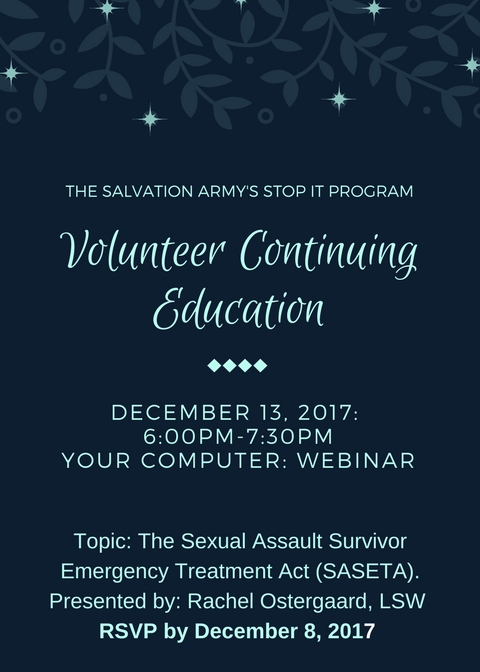 Hello amazing volunteers!
Our next continuing education opportunity will be a training (from the comfort of your home!) on the ins and outs of the Illinois Sexual Assault Survivor Emergency Treatment Act (SASETA). This is a training for you to learn the rights of sexual assault survivors in Illinois. Details on how to access the webinar will be emailed to those who have RSVP'd the Monday before the training.
This training will be presented by Rachel Ostergaard, LSW, Youth Development Manager at the STOP-IT Program. Please register by December 8, 2017. Contact the volunteer manager, Amanda Blowers, at Amanda_Blowers@usc.salvationarmy.org with any questions.