Description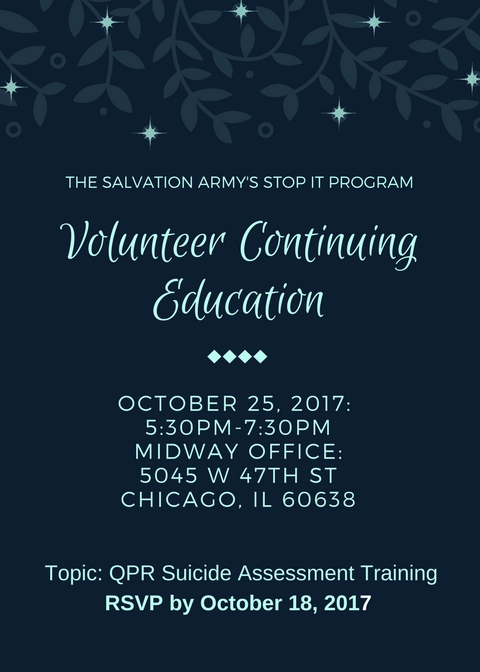 Hello amazing volunteers!
Our next continuing education opportunity will be QPR Training. This is a training for you to learn the Question, Persuade, Response (QPR) method of suicide assessment. This will be particularly beneficial for volunteering with survivors of human trafficking. See below for more information on QPR:
The QPR mission is to reduce suicidal behaviors and save lives by providing innovative, practical and proven suicide prevention training. The signs of crisis are all around us. We believe that quality education empowers all people, regardless of their background, to make a positive difference in the life of someone they know.
https://www.qprinstitute.com/
This training will be presented by Catherine Rook at the Sertome Center. Snacks will be provided. Please register by October 18, 2017. Contact the volunteer manager, Amanda Blowers, at Amanda_Blowers@usc.salvationarmy.org with any questions.