Description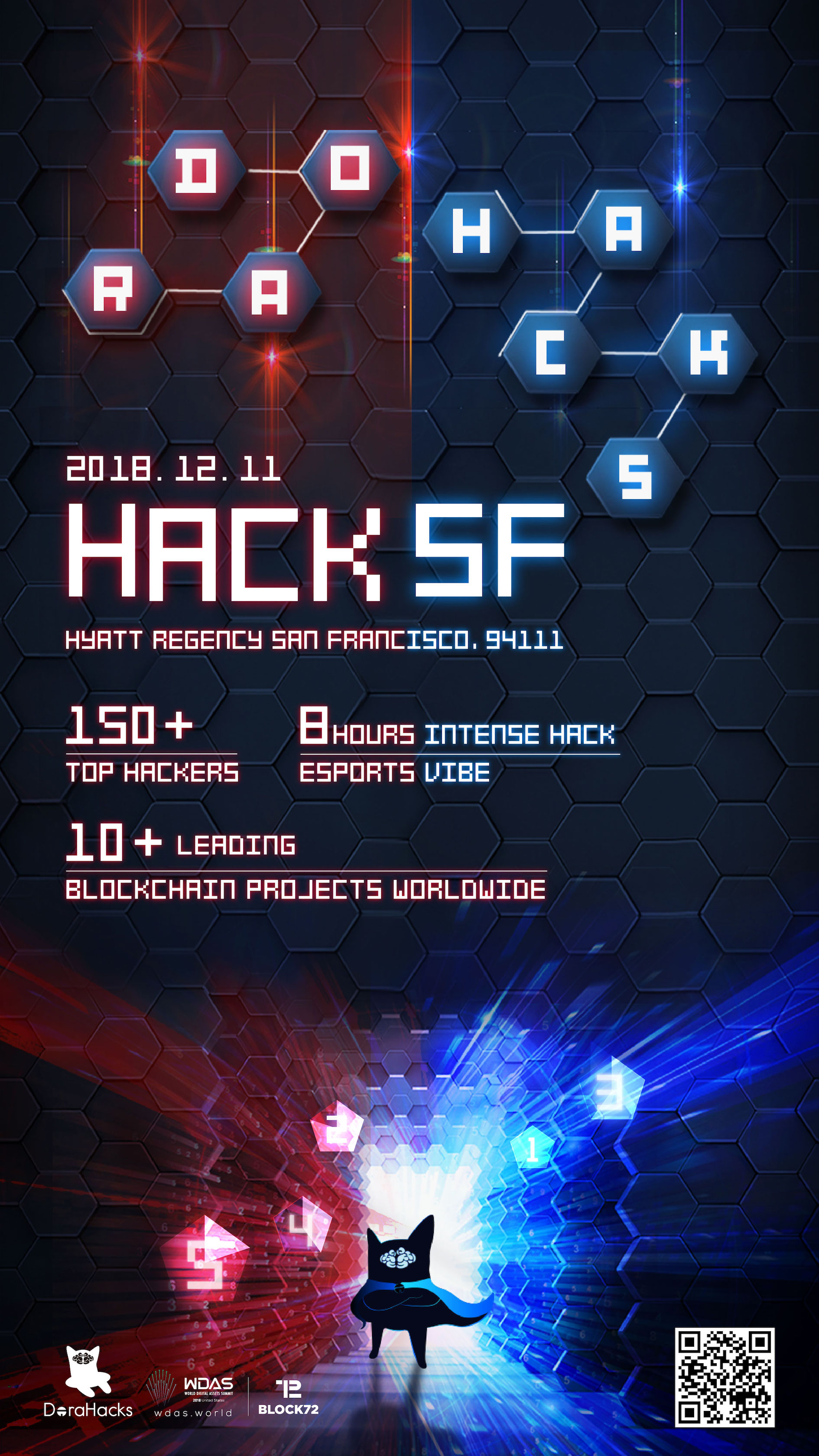 Volunteers Call-up for SF Blockchain Hackathon- 8Hour ESports-vibe from DoraHacks!
An 8Hour ESports-vibe intense hackathon will happen in SF on DEC 11th!
Now, we are calling for the volunteer players for this Hacker Arena:
Arena Coordinates:
Hyatt Regency San Francisco,5 Embarcadero Center, San Francisco, California, United States, 94111
Time for Arena:
2018.12.11(PST)
Time for Volunteer players:2018.12.10-12.11(Some of the volunteers will join us earlier)
Arena Mission of Volunteer players:
Hacker Hunters: To assist in the pre-campaign recruitment. Come on, pick your hero hackers and call on them to fight as groups!
Arena Decorators: To join in the arrangement of the arena before the activity, and create the dream-making hacker arena by yourselves!
Hacker Guardians: To join in the activity implementation to provide hackers with the most perfect hacking experience!
Hacker Gennies: To deal with all kinds of situations and hold the whole field!
Equipment requirements for volunteer players:
l Elementary skill: Excellent English
l Essential attribute/stat: Good coordination, organization and communication,&team spirit
l High-level Skin: Careful, sociable... A perfectionist can't be more welcome.
l Glyph: Familiar with the local tech community in San Francisco or be willing to explore.
l Have a slight knowledge of esports or video games——PENTA KILL! UNBREAKABLE!
Bonus for volunteer players:
l HP potions: Enjoy the food and drinks free at the scene
l Awesome skin: Get the DoraHacks global volunteer certification (more Dora global hacks on the way!)
l Blessing of Wisdom: Learn more about San Francisco's blockchain and tech circles
l Alliance activeness: Establish connections with well-known blockchain projects, KOLs and Hackers
l EXP Bonus: Experience an exciting 8 hours with top hacker & working with the youngest, most passionate, internationalized Dora team to drive the hacker movement!
Baby, let the games begin!
Contact us via email: hi@dorahacks.com