Riverside City Mission's primary focus is feeding the hungry, serving low-income families, senior citizens, and the homeless.
About this event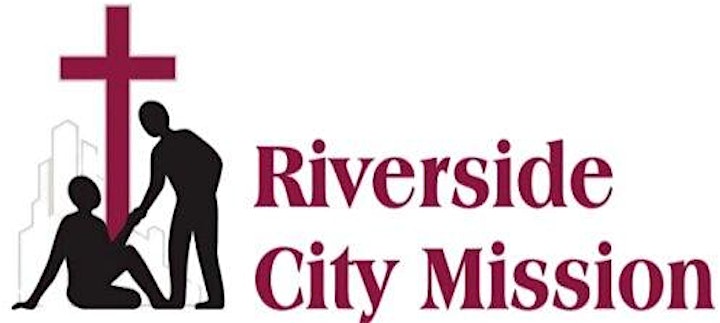 Riverside City Mission welcomes volunteers every week to help with hanging clothes, making pancakes, pulling weeds, wrapping plasticware, packing food boxes, sorting donated housewares, and more!
Since we started this ministry in 1997, we've depended on volunteers for all the services we provide. They are an essential part of our organization! We welcome any and all volunteers from 8 am to 2 pm, on Tuesdays, Thursdays, Fridays and Saturdays.
The types of jobs we do on volunteer days vary based on what you'd like to do! We have something for everybody at the City Mission. There are some jobs that require heavy lifting, whereas others are easy sit-down tasks that anyone can accomplish!
Please wear appropriate clothing for the preferred activities you check off in the Eventbrite ticket form. We require our volunteers to wear closed-toe shoes and appropriate clothing for the existing weather. Please make sure to choose clothing you don't mind getting dirty.
At Riverside City Mission, we make sure to provide you with all the things you need to feel comfortable and safe. Upon arrival at the main office, volunteers are given application forms to fill out and sign, along with water and snacks for the activities planned!
Frequently Asked Questions:
1. I have more than 10 people, can we still volunteer?
Larger groups (up to 70) must be scheduled with a minimum of three weeks advanced noticed. To register your group or for more information please call Barbara at 909-649-0011.
2. Do you accept child volunteers?
Yes! We accept volunteers ages ranging from 10 years old to 94 years young. Anyone under 12 years of age must be accompanied by someone 18 years or older.
3. Is it safe to volunteer at your facility?
We are in an old school facility located in a residential area. It is a very safe environment. For security purposes no one is allowed to loiter on campus without verification.
4. What's the address?
26200 Date Street, Highland, CA 92346
The address above is the location for our Resource Development Distribution Center for City Mission Ministries – San Bernardino and Riverside City Missions
5. Where can I park?
We have plenty of free parking located at the Resource Developement Distribution Center!
6. Do I HAVE to volunteer all six hours from 8am to 2pm on my desired volunteer date?
Not at all! While we're avaialbe for volunteers from 8 am to 2 pm, we do not expect our volunteers to stay the full six hours unless they'd like to. In our Eventbrite form, we ask for a time slot that works best with your schedule. The time slots are each two hours and have the option to pick multiple for the specified day of volunteering.
Organizer of Volunteer at Riverside City Mission