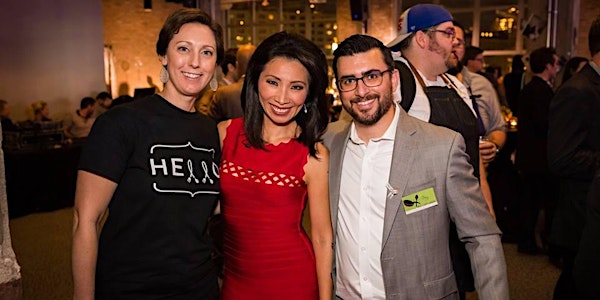 Volunteer at Culinary Care's 3rd Annual Cook-Off
When and where
Location
Kendall College 900 North North Branch Street Chicago, IL 60642
Description
Culinary Care's 3rd Annual Cook-Off will be held on Thursday, September 28th, 2017, at Kendall College.
More than 300 guests are expected to attend and will include: corporate sponsors, media personalities, philanthropists and guests. 40 volunteers are neeed, and we have something for everyone! Funds raised at this event fuels Culinary Care's efforts to alleviate the stress of putting a nourishing meal on the table when fighting cance.
The work of our volunteers is crucial to the success of this event. Your $25 ticket covers your cost of food, drink, and t-shirt.
Volunteer Opportunities:
Registration Volunteers: Assist in the registration process. Volunteers must be comfortable with data entry and computer use.
Greeter Volunteers: Welcome guests as they arrive and assist in directing to the theatre portion of the evening.
Theatre Concierge: Greet guests as they enter the 'movie' portion of the evening. Ensure they get to their seating with a drink and snack.
Donation Table Volunteers: Accept and encourage donations as guests pass through the donation room. Your enthusiasm and engagement with guests will encourage donation activity. Must be comfortable communicting with people and asking for money. Must be willing to download necessary donation application on phone.
Donation Table Managers: Manage the donation table volunteers by providing them with information and support. Work with the donation recorders to get them the information needed.
Donation Recorders: Work with the donation table volunteers to keep a running tally of donations throughout the evening. Data entry, computer use, and math skills required.
Tasting Panel Concierge: Check-in and greeet Tasting Panel members as they arrive to the event. Act as their liasion throughout the evening.
Patient Concierge: Check-in and greet our patients as they arrive to the event. Act as their friend and liasion throughout the evening.
Competition Scorers: Work with the Tasting Panel concierge to collect score sheets, add scores and report scores to EMCEE.
In-Kitchen Volunteers: Assit the teams, chefs, and Kendall College staff as they compete.
Photography Volunteers: Assist the event photographers with capturing the names of guests being photographed.
Departure Volunteers: Acknowledge and thank guests for attending and assist guests with cab or valet exits.
Volunteer Runners: Volunteers available throughout the evening to support on any tasks needed.