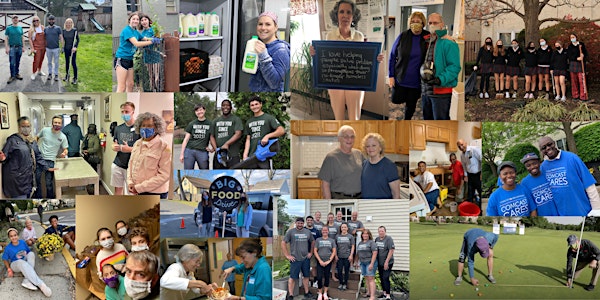 Volunteer Appreciation Party
Please join us as we celebrate 40 years of partnering with volunteers like you to change lives!
When and where
Location
Borough of Ambler 131 Rosemary Avenue Ambler, PA 19002
About this event
Here's to YOU and all that you do with Family Promise Montco as we help families and individuals who are experiencing homelessness and hunger.
This is a big year. We're recognizing our 40th anniversary, we changed our name to align with over 200 Family Promise affiliates nationwide, we opened a new food pantry, and we have a renovated Day Center and updated apartments to show off.
We could not have done all this without YOU! So, it is time to celebrate with a Volunteer Party on Sunday, October 23.
Whether you've been with us for years or joined us just recently, this event is for you!
• The open house style event runs from 2 pm to 4:30 pm, with speakers and award presentation at 3 pm.
• Sign up for tours of our renovated Day Center and Hope Gardens before and after the program.
• We'll present the Ed Morgenson Volunteer of the Year Award and Lei Barry, our founder, will speak.
• Enjoy light refreshments and other Family Promise volunteers.
Please let us know if you can celebrate with us by registering—and don't forget to choose a tour time if you're interested!
Where: Ambler Borough Building, 131 Rosemary Avenue
When: Sunday, October 23, from 2 pm to 4:30 pm. Program at 3 pm, tours of the Day Center and Hope Gardens at 2:15 and 3:45.
Why: To celebrate YOU!