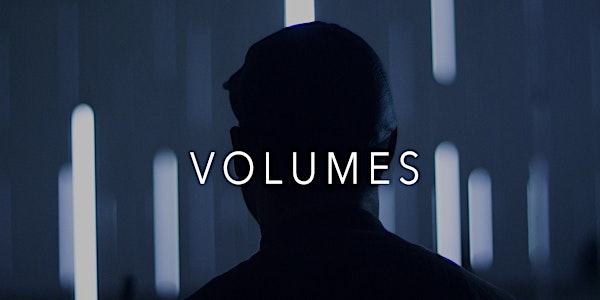 VOLUMES - Drum Like A Lady
VOLUMES is an immersive audio-visual installation by interdisciplinary artist/musician Ezra Masch that is activated by live drumming.
When and where
Location
Icebox Project Space 1400 North American Street Philadelphia, PA 19122
About this event
VOLUMES is an immersive audio-visual installation by interdisciplinary artist/musician Ezra Masch. The exhibition will be on view October 8th-29th at Icebox Project Space in Philadelphia PA. In VOLUMES, live drumming activates a matrix of vertical lights installed in a three-dimensional grid. Velocity and pitch determine the quantity of light that floods the gallery, creating a dynamic sensory experience for viewers.
A month long performance series curated by Masch will feature a host of percussionists from the Philadelphia area and abroad. This performance features drummers from Drum Like A Lady.
Drummer bios
Drum Like A Lady - Drum Like a Lady is non-profit collective, "Led by Women and Governed by Percussion". Founded by artist and educator, LaTreice V Branson, DLAL's mission is to curate inspired, collaborative programming for people of all ages, ethnic backgrounds, religious beliefs, and ranges of ability to experience communal and personal wellness through collective drumming, wellness programming and disability advocacy. Founded in 2013, with one drum, LaTreice began curating performances in response to the discriminatory and sexist practices observed in the drumming community. Drum Like a Lady encourages all individuals to see the drum as a healing instrument, a community tool, and one of the most powerful and effective methods of non-verbal communication known to humanity. Unfortunately, Western culture has indoctrinated many of us to see the drum as masculine, loud, dominant, and aggressive, all of which is false and anti-female. Through the Drum Like a Lady jam sessions series and outreach programs, individuals at all skills levels, ranging from the novice to the world traveler, are invited to share in the creation and celebration of a new soundscape – rooted in improvisation and inspired by the beauty of femininity.
LaTreice V. Branson - LaTreice V. Branson, MFA, GISFA is an award-winning educator, speaker, musician, interdisciplinary artist, disability advocate and radical wellness practitioner who enriches her community through interactive, performance lectures, wellness programming and public events. Exploring the creation of new soundscapes through improvisation, by inviting musicians and non-musicians alike to engage in the process of arranging music, LaTreice has influenced a reciprocal culture of sharing that unites marginalized communities. As the founder of Drum Like a Lady, LaTreice has influenced a culture of sharing, hosting over 60 public jam sessions in the Tri-State area over the past 6 years, curating interactive performances at The Philadelphia Museum of Art, The African American Museum, Philadelphia's Magic Gardens, Bartram's Garden and The Barnes Foundation just to name a few. Her creative wellness program "R.A.W" (Radical Adventures in Wellness) which serves individuals with various forms of illness, trauma and disabilities is in partnership with Drexel University's Center for Non-Violence and Social Justice, The New Jersey Commission for the Blind and Visually Impaired, Unite4HER Breast Cancer Foundation, The Lupus Foundation and so many more.
Jan Jeffries - Ms. Rhythm Speaker - is all about "Soulful Beatz Rhythms." Not talkin' about your pride, that gut feeling inside, from your stomach to your heart. Jan has traveled throughout the world, performed, taught and composed with all ages of people and special needs. An award winning percussionist, she's led drumming of various public concerts, marches and various other venues. She continues to perform, record and teach. Jan shares how life and musical elements work together, the rhythm within yourself, while sharing space, combining melodies, showing a method of how we respond. "Music Over Matter" is MOM is the name of her unit - turn it upside down and what does it say - "WOW." Jan has recorded and/or performed with Better Days, Solomon Dub, Fostina Dixon, Monnette Sudler, Sharon Katz, and the Peace Train, North American Bush Band, John Cruz and Makana from Hawaii, to name a few. Whether it's keeping the rhythm with her feet and stick or skin on skins, Jan Jeffries says word is "Don't Break the Rhythm."