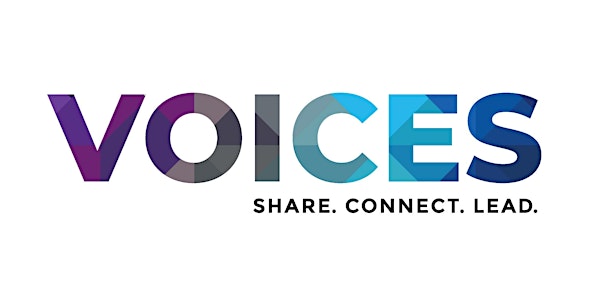 VOICES - STL Inclusive Entrepreneurship Affinity Group
Share your voice, connect to peers and resources in the STL entrepreneur community, and lead change.
When and where
Location
CIC @ Cortex 4240 Duncan Ave. In Havana (second floor) St. Louis, MO 63110
About this event
VOICES meets the 2nd Tuesday of each month from 4-5pm.
For our December meeting, join us for 2022 Gratitude and Reflections. Come celebrate and network with VOICES Inclusive Entrepreneur Affinity Groups.
In these challenging times, finding ways to connect and build supportive relationships is a must. If you're a minority working in the St. Louis startup community then consider joining VOICES. If you're a woman, person of color, foreign-born, LGBTQ+ ... minority, then we're here for you! We welcome all who have a desire to build and support an inclusive innovation community.
If you're a minority working at a startup company, you're a minority founder who owns a startup business, you're a minority who works for an entrepreneur support organization, or you are in any way connected to the entrepreneur and small business ecosystem and you are looking for a space to connect and gain resources, then take this opportunity to be part of a community affinity group.
Consider making even deeper connections through our subgroups:
Hispanic Entrepreneurs: Lead - Ricardo Martinez
This affinity subgroup is open and welcoming to any Hispanic business entrepreneur or aspiring entrepreneur. Although this group is open to everyone, we specifically aim to provide bilingual discussion in Spanish and English to discuss issues and solutions that will aid the growth or the start of our ventures. The aim is to provide a safe space, free of judgment, for entrepreneurs who come from immigrant households. We also aim to discuss issues that are prevalent in our community, such as imposter syndrome and 1st generation guilt.
LGBTQIA+: Lead - John Land
This affinity subgroup is open and welcoming to anyone who identifies as lesbian, gay, bisexual, transgender, and/or queer. Knowing that no one term or collection of letters can hope to capture the wealth of identities present in our community, we use the "queer" shorthand to also include people who identify as non-binary, asexual, aromantic, pansexual, demisexual, and many other gender- or sexuality-related identities. Although we love and value our straight allies, as we launch our subgroup, we ask that they abstain from joining us in this space so that we may create community in affinity and build a group foundation.
Young Professionals: Lead - Kesha Kent
Leadership is critical! This affinity subgroup is open to all emerging leaders. We welcome those in college to early career stage (approximately 18-40 years old). There may also be many of you changing careers or launching a business who consider yourself an emerging leader who will find value in our leadership circle. Join us as we focus on what and how impact is made in all things!
VOICES is a chance to share your voice, connect to peers and resources in the entrepreneur ecosystem, and lead change within your community and organization.
Join us to connect and share your voice! We're building community, so remember to tell a friend!
COMMUNITY SUPPORT
BioSTL is excited to lead VOICES in partnership with the Center for Emerging Technologies (CET) and Cortex and with the support of the entrepreneur community.
"As part of CORTEX and the Center For Emerging Technologies' efforts to advance inclusive entrepreneurship, I am excited be a part of the launch of VOICES in collaboration with BioSTL. As humans, we have a need to belong in our own unique way and through VOICES, we want to provide opportunities for shared experiences and interests." - Gabriela Ramírez-Arellano, Director of Entrepreneurship, Cortex Innovation Community & Executive Director, Center for Emerging Technologies
"I'm encouraged to see steps being taken in St. Louis to support entrepreneurs of historically marginalized groups, but we have a long way to go. Affinity groups like VOICES serve a critical role in creating communities of support - driving further innovation, so CIC is thrilled to support such an initiative." - John Land, Site Director, CIC St. Louis