Sales Have Ended
Registrations are closed
Thank you for registering. We look forward to connecting with you!
Sales Have Ended
Registrations are closed
Thank you for registering. We look forward to connecting with you!
Description
This is a Voices of Value event you do not want to miss. We are honored to have neuroendocrine tumor (NETS) cancer survivor and recent contestant on The Voice, Felicia Temple, joining us not only to share her story but her massive talent as a singer.

Patients Need AIR: Access>Innovation>Reform.
This advocacy forum is part of Patients Rising's new national initiative, Patients Need AIR, which addresses the importance of access, innovation and the reform of policies currently erecting barriers to novel therapies, especially in treating cancer.
The focus in Chicago will be on understanding and recognizing the provisions of the Orphan Drug Act of 1983, so the nation will continue to reap the benefits of the investment in research and biomedical discovery that is netting new therapies for orphan diseases, like rare and hard-to-treat cancers.
The forum will call for:
Access to orphan drugs in the age of personalized medicine.

Innovation to develop orphan drugs, which the Orphan Drug Act has made possible.

Reform to streamline and overcome the barriers to accelerated discovery, approval and access to life-changing therapies for often-abandoned patient populations.
Moderated by our policy director Jonathan Wilcox, the program will feature oncology experts, health policy leaders and patients discussing precision medicine in cancer and the importance of the Orphan Drug Act to accelerate progress against rare cancers.
This Voices of Value event will examine and address the most challenging issues facing the cancer community, with a special focus on rare cancers, the Orphan Drug Act and the extraordinary impacts of this enduring legislation – almost 35 years since its passage in 1983.
The event will also bring together patients living with rare cancers, caregivers, advocates, medical experts and policy leaders for a frank discussion about how patients with rare cancers can achieve the promise of personalized medicine. Moreover, Patients Rising and CancerConnect.com will unveil our new precision medicine education website OncoPrecision.org, which will serve as an essential resource for patients wanting to learn more about precision medicine.
Moderator: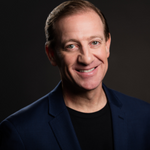 Jonathan Wilcox
Co-Founder and Policy Director, Patients Rising
Jonathan leads the strategic and policy direction for Patients Rising, a non-profit advocacy organization that fights for access to vital therapies and services for patients with life-threatening and chronic diseases. Jonathan has been a featured on-air commentator for ABC News, NBC News, Fox News Channel, CNN, several national radio programs and international networks.
His editorial commentaries have been featured in Investor's Business Daily, National Review, Sacramento Bee, Los Angeles Daily News, San Francisco Chronicle, Washington Times, Houston Chronicle, Dallas Morning News and Cleveland Plain Dealer.
Confirmed Speakers: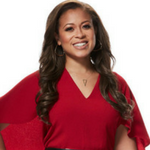 Felicia Temple
NETS cancer survivor, nurse and a recent contestant on The Voice
Felicia joins us not only as an amazing musical talent, but a cancer warrior and a nurse! She was diagnosed with a rare cancer last June -- a neuroendocrine tumor commonly referred to as NETS. After completing six rounds of chemotherapy, Felicia was selected for The Voice on NBC. Felicia comes from a musical family. Her dad has been touring with The Sugarhill Gang for as long as she can remember. She grew up playing piano and learning sheet music, even earning the nickname Felicia Keys around school. She gigged with her dad and uncle throughout high school and later obtained her degree in nursing while pursuing a solo career.
Robert Goldberg, PhD
Co-Founder and Vice-President, Center for Medicine in the Public Interest (CMPI)
An expert on Medicare reform, comparative effectiveness and FDA's Critical Path Initiative, Dr. Goldberg co-founded the non-profit, non-partisan organization, CMPI, to promote innovative solutions that advance medical progress, reduce health disparities, extend life and make health care more affordable, preventive and patient-centered. Dr. Goldberg will share insights from his new white paper on how new spending proposals limit care for patients with serious diseases and discuss an investigation by the U.S. Attorney for the Southern District of New York into rebate schemes that are not benefiting patients.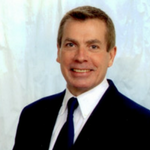 ​Mark Thornton, MD, PhD
President, Sarcoma Foundation of America
Dr. Mark Thornton is co-founder and volunteers as President of the Sarcoma Foundation of America, Inc. As a Clinical Pharmacologist and Trialist, he has divided his 20+-year career in the FDA and in the biotechnology industry equally between oncology and infectious disease biologics clinical development. As a Patient advocate he has published Op-Eds in the Wall Street Journal and Washington Examiner on the need for regulatory reform at the FDA to streamline the approval processes for drugs for rare cancers. Dr. Thornton is the founder and president of Thornton BioPharm Consulting, LLC.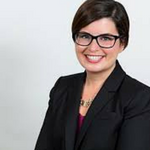 ​Stacey L. Worthy, Esq.
Aimed Alliance, Director of Public Policy
Ms. Worthy manages advocacy and policy initiatives for Aimed Alliance, a non-profit organization that brings consumer, not-for-profit, government and industry leaders together to share information, set priorities, and collaborates toward mutual goals of improving health care through innovation. During the panel discussion, she will reveal why many of the obstacles to treatments from the insurance industry, as well as proposals to limit care based on cost-measures, are actually breaking the law.
Featured Guests: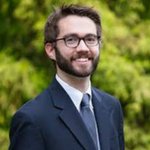 ​Paul Melmeyer
National Organization for Rare Disorders (NORD), Director of Federal Policy
Paul currently serves as the Director of Federal Policy at the National Organization for Rare Disorders. In this role, Paul leads the Federal policy operations in developing and advocating for the enactment and implementation of pro-rare disease patient policy. Paul also holds a Master of Public Policy (MPP) from the George Washington University. Paul is constantly seeking opportunities to make a difference in the lives of the less fortunate through compassionate and effective policy change.