Description
LIVE FROM SAN DIEGO
VOICES OF VALUE SPEAK UP: A Patient's Progress -- Access, Innovation and a Future of Reform is presented by Patients Rising
in partnership with
Aimed Alliance
.
If you're in San Diego, join us as our Co-Founder and Policy Director Jonathan Wilcox brings together patients and patient advocates, as well as nationally acclaimed policy, legal and medical professionals.
to celebrate the ongoing innovation keeping patients not only living, but thriving

to reveal the real barriers standing between patients and the effective treatments they need, when they need them
to propose how we can work together with the new administration to assure patients have access to the best, most advanced diagnostics and treatments
We believe that the true measure of value in our health care system starts with the concerns and goals of patients. Our mission for the Voices of Value program is to build the patient revolution by uniting the patient voice and providing leadership and insight on the patient perspective for future reforms to our health care delivery system.
Lunch will be provided. The full program will be webcast live and available online immediately after the event.
Moderator: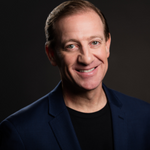 ​
Jonathan Wilcox
Co-Founder and Policy Director, Patients Rising
Jonathan leads the strategic and policy direction for Patients Rising, a non-profit advocacy organization that fights for access to vital therapies and services for patients with life-threatening and chronic diseases. Jonathan has been a featured on-air commentator for ABC News, NBC News, Fox News Channel, CNN, several national radio programs and international networks. His editorial commentaries have been featured in Investor's Business Daily, National Review, Sacramento Bee, Los Angeles Daily News, San Francisco Chronicle, Washington Times, Houston Chronicle, Dallas Morning News and Cleveland Plain Dealer.
Confirmed Panelists and Special Guests: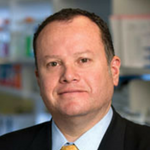 ​Rafael Fonseca, MD
Site Director, Hematological Malignancies, Mayo Clinic Arizona
Dr. Rafael Fonseca is a hematologist and site director of the hematologic malignancies program at the Mayo Clinic Cancer Center in Arizona. He completed medical school at Anahuac University, followed by residency at the University of Miami. Dr. Fonseca completed a fellowship at the Mayo Graduate School of Medicine in clinical hematology and medical oncology. His research focuses on understanding the disease biology and genetic characteristics of plasma cell disorders. Dr. Fonseca's research has helped guide the myeloma field in understanding patient risk markers and the progression of disease.
​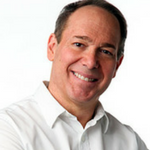 Robert Goldberg, PhD
Co-Founder and Vice-President, Center for Medicine in the Public Interest (CMPI)
An expert on Medicare reform, comparative effectiveness and FDA's Critical Path Initiative, Dr. Goldberg co-founded the non-profit, non-partisan organization, CMPI, to promote innovative solutions that advance medical progress, reduce health disparities, extend life and make health care more affordable, preventive and patient-centered. Dr. Goldberg will share insights from his new white paper on how new spending proposals limit care for patients with serious diseases and discuss an investigation by the U.S. Attorney for the Southern District of New York into rebate schemes that are not benefiting patients.
​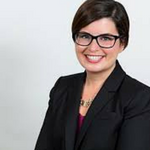 ​​Stacey L. Worthy, Esq.
Aimed Alliance, Executive Director
Ms. Worthy manages advocacy and policy initiatives for Aimed Alliance, a non-profit organization that brings consumer, not-for-profit, government and industry leaders together to share information, set priorities, and collaborates toward mutual goals of improving health care through innovation. Stacey will share the results of a poll Aimed Alliance conducted on how patients view value in their health care. In addition, she will conduct a live poll with our participants in the room where we will see real time results.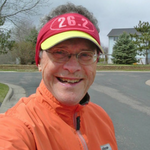 ​Don Wright
Multiple Myeloma Patient, Diagnosed in 2003
Don started running in 2002, the year before he was diagnosed with multiple myeloma -- a blood cancer with no cure. Since that time, with the help of medical innovation, Don took his love of running and ran around the United States --- twice. He recently completed his 100th marathon on November 20th in Philadelphia. He is grateful for the incredible advances in medicine and the options innovation has provided.