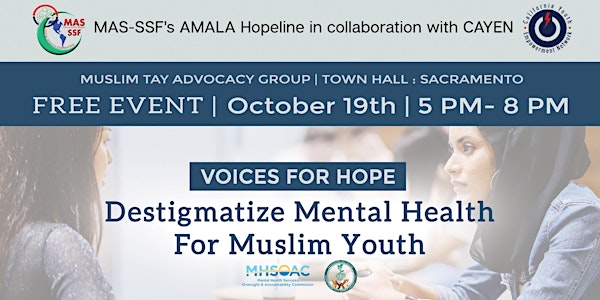 Voices For Hope: De-Stigmatize Mental Health for Muslim Youth
This youth-led town hall will provide education and a conversation on creating a TAY Wellness Center in Sacramento County.
About this event
Our mission is to highlight the importance of youth mental health in the Sacramento Muslim Community and uplift the need for a TAY wellness center in Sacramento county. We are a youth-led group working with MAS-SF and CAYEN to advocate for change that is for youth by youth.