Description
Join us for this limited seating luncheon with voice and public speaking coach Arthur Morton and a demonstration of voice work for today's speakers, leaders and clergy. Voice work deals with the quailty of your voice. Studies show that the sound of your voice has more impact on your audience than the content you speak. Training helps free the natural sound of your voice and increase power and passion. We will be working with volunteers from the group so you are free to enjoy your lunch and observe if you wish, or volunteer as a participant. We look forward to meeting you. If you wish to bring a guest interetsed in voice work please contact us with their name and email so we can send them an invitation.
Reid Rasmussen CoFounder & CEO freshbenies​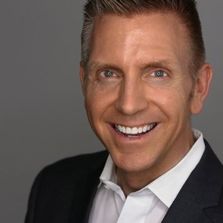 "After you become good as a public speaker the toughest thing to find is someone who can coach you to make significant leaps in the caliber of your presentations. Arthur is one of those coaches.....Seriously - if you make money by talking, you owe it to yourself & your business to meet with Arthur!"​