Description
Women in Voice is hosting a Voice AI Design Thinking & Pitch Workshop at Create33!
> Join us for an evening about voice technology, designing, pitching, and community.
Overview of Event
5:00 – Networking
5:30 – Create 33
– Women in Voice with Joan Palmiter Bajorek
-- Design Thinking Workshop in Teams
-- Pitch Expert Judges
Prizes Announced!
Expert Judges: Our panel of expert judges includes: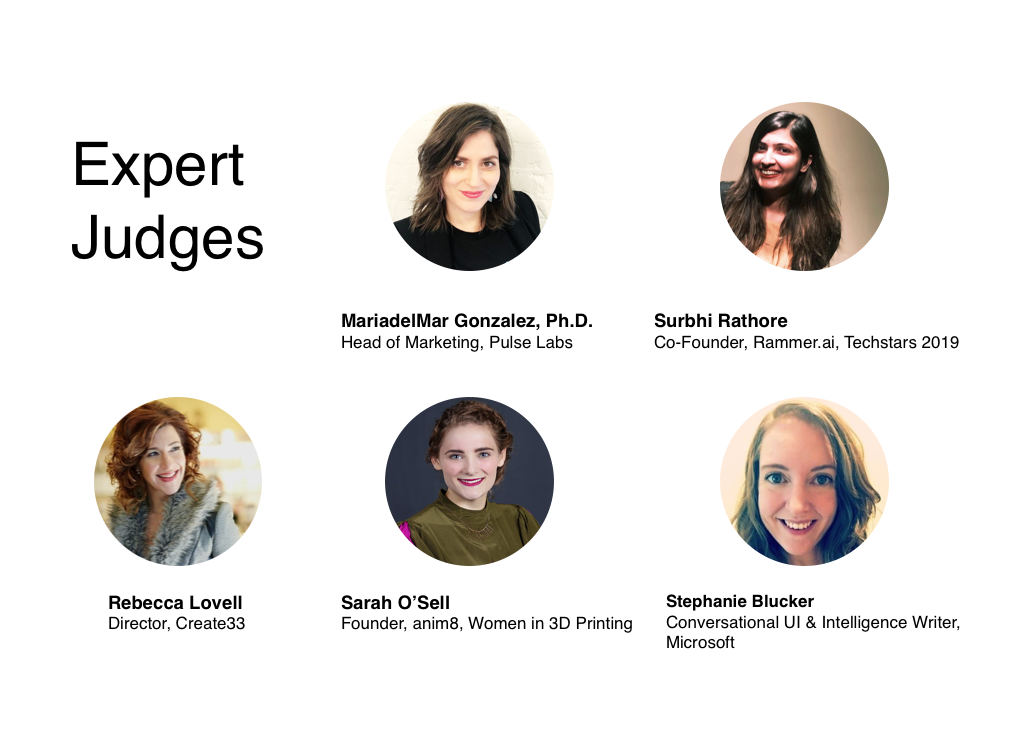 MariadelMar Gonzalez, Ph.D., Head of Marketing, Pulse Labs
Surbhi Rathore, Co-Founder, Rammer.ai, Techstars 2019
Stephanie Blucker, Conversational UI & Intelligence Writer, Microsoft
Sarah O'Sell, Founder, anim8, Women in 3D Printing
Rebecca Lovell, Director at Create33

Design thinking has a human-centered core. It encourages organizations to focus on the people they're creating for, which leads to better products, services, and internal processes. When you sit down to create a solution for a business need, the first question should always be what's the human need behind it?
Women in Voice: Women in Voice is an international community of women* in the voice technology field with the mission of celebrating and amplifying female and diverse talent in this field.
--
Voice: What if I'm not in the voice field? What if I'm not in tech?
Not a problem! We support people learning about our field and would love to have you aboard. We all come from various backgrounds and support those with non-technical and technical backgrounds.
Women and Men: I'm a man, can I come?
Yes, this event is open to women* and allies. Are you an ally? An ally is someone who steps up to listen, celebrate, & support people, especially from minority backgrounds. If you consider yourself an ally, then we're happy to have you join us.

Decorum: Do you have a code of conduct?
Yes, we adhere to the same code of conduct guidelines as Tech Ladies. We reserve the right to moderate and remove users who do not follow these guidelines.
Contact: How can I contact the organizer with questions?
Email: joanpba@gmail.com