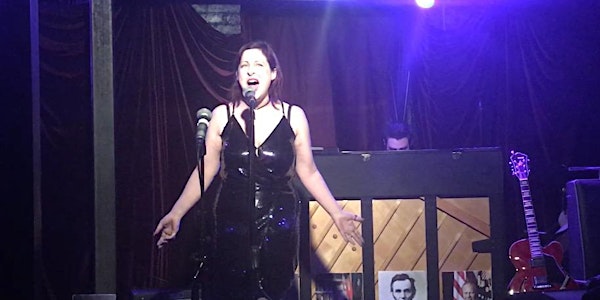 Come learn vocal technique in a fun, supportive, group environment.
About this event
Stephanie Horowitz-Mulry, a Crossover Singer/Songwriter and voice teacher with 15 years of voice teaching and singing experience, presents the Aligned Vocalist program: A monthly membership for singers who are looking to work on their voices and want to learn in a group environment with a supportive community of singers from all skill levels and vocal styles.
A vocal masterclass is somewhere between a concert and a lesson. Pre-chosen singers from the group will present a song and Stephanie will work one on one with them to bring their song to the next level in terms of vocal technique, dramatic presentation, performance practice, and any other guidance the singer may ask for. The audience gets to watch how they work together to bring out the best in the performance. There will be break throughs, aha moments, and sharing of ideas. You can even mute yourself and sing along!
Along with 2 monthly masterclasses of 2 hours each, on a rotating schedule, there will also be a one-hour coaching call where we discuss issues that pertain to singing and performing. These issues may include overcoming insecurities, vocal health, where to find opportunities to sing, and any other requested topics by the group.
In addition to the 5 hours online together every month, there will be a special private facebook group where there will be chances to post videos of your singing progress, weekly challenges, and chances to win prizes such as a chance to sing on the next masterclass, one on one coachings with Stephanie, and free items that singers value. All replays will be posted there as well as emailed to you directly.