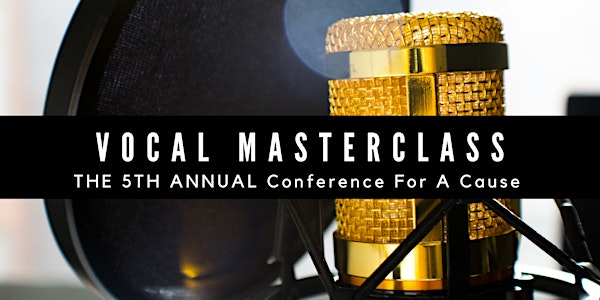 Vocal Masterclass: A Conference For A Cause
When and where
Location
Village At Ed Gould Plaza 1125 North McCadden Place Los Angeles, CA 90038
Description


PLEASE NOTE: Friday and Saturday VMC Check-In & Registration Opens at 7:45. The Program Begins at 8:30 am.

ABOUT

Vocal Masterclass: A Conference For A Cause, is the premier conference for voice coaches, singers, voiceover artists and other vocal professionals. This annual event packs in an array of master teachers, providing multidisciplinary education, interactive workshops, a Voice Expo with product demonstrations and live vocal exams (stroboscopy). Attendees gain a deeper understanding of their voice with the most up-to-date techniques and industry know-how from those at the forefront of the field.
Vocal Masterclass is co-chaired by Dr. Reena Gupta, M.D. and Mindy Pack. Dr. Gupta is an author and world-renowned laryngologist who protects the voices of pop stars, and voice actors in the video game, audio book and film industries. Mindy Pack is a master vocal coach with extensive training in vocal health and rehabilitation. She works with some of the leading vocal artists of our time including Justin Timberlake, Pharrell, Halsey and Brandi Carlile. Mindy holds a certificate in Clinical Vocology from The National Center for Voice and Speech, and a certificate in laryngeal manipulation. Both women work with a vast network of vocal therapists and coaches to produce this conference and share the most current technical and industry knowledge with attendees.
Proceeds from Vocal Masterclass: A Conference For A Cause benefit the Osborne Head & Neck Foundation (OHNF), a medical non-profit that delivers free life-saving surgical care to communities in need around Los Angeles and the globe. After 5 years, this conference continues to develop excellence in vocal professionals and, in turn, raises critical funds for underserved people who need a voice to obtain life-saving care.

WHAT TO EXPECT:
This unique event provides the opportunity to attend either the 3-day Vocal Masterclass Conference for Vocal Coaches and Artists, or a 1-Day Artist Conference. Each day is full of opportunities to learn from industry masters in vocal health, production, and performance. Sub-specialty workshops are tailored to education in singing, acting, voiceover (including video game), and long-form audiobook narration. This unique event facilitates collaboration and meetings among the industry's top professionals who work at the forefront of vocal science, technology and education.

TICKET TYPES:

3-day Vocal Masterclass Conference:
Friday, June 21 - Sunday, June 23: This 3-day in-depth conference about all things voice includes exclusive content with cutting edge techniques in vocal training/coaching, voice rehabilitation for everday use, interactive workshops, a Voice Expo with product demonstrations, live vocal exams (stroboscopy), access to a joint Networking Reception with vocal coaches, artists and conference speakers, as well as an opportunity to meet with speakers in small groups for continued learning.
1-Day Artist Conference:
Saturday June 22, 2019: Includes access to a joint session with vocal coaches, break out programming specifically for vocal artists, access to the Voice Expo as well as access to the joint Networking Reception with other vocal artists, coaches and conference speakers. Artists will select a specific track, with specialty courses in Audiobook Narration, Voiceover/Video Game, and Singing.


LUNCH OPTIONS
Meal options are limited around the venue, but we are working with vendors to ensure lunch is easily accessible. Purchase all three days of lunches before you arrive for just $10 day, and you won't need to leave the conference in search of food. Includes a main course (chicken or vegetarian), drink, a side dish, and dessert provided by these delicious restaurants:

Friday: Baja Fresh Mexican
Saturday: Jersey Mike's Subs
Sunday: Daphne's Greek

If you have strict dietary restrictions we encourage you to bring your own lunch. A Saturday only lunch option is also available for $15.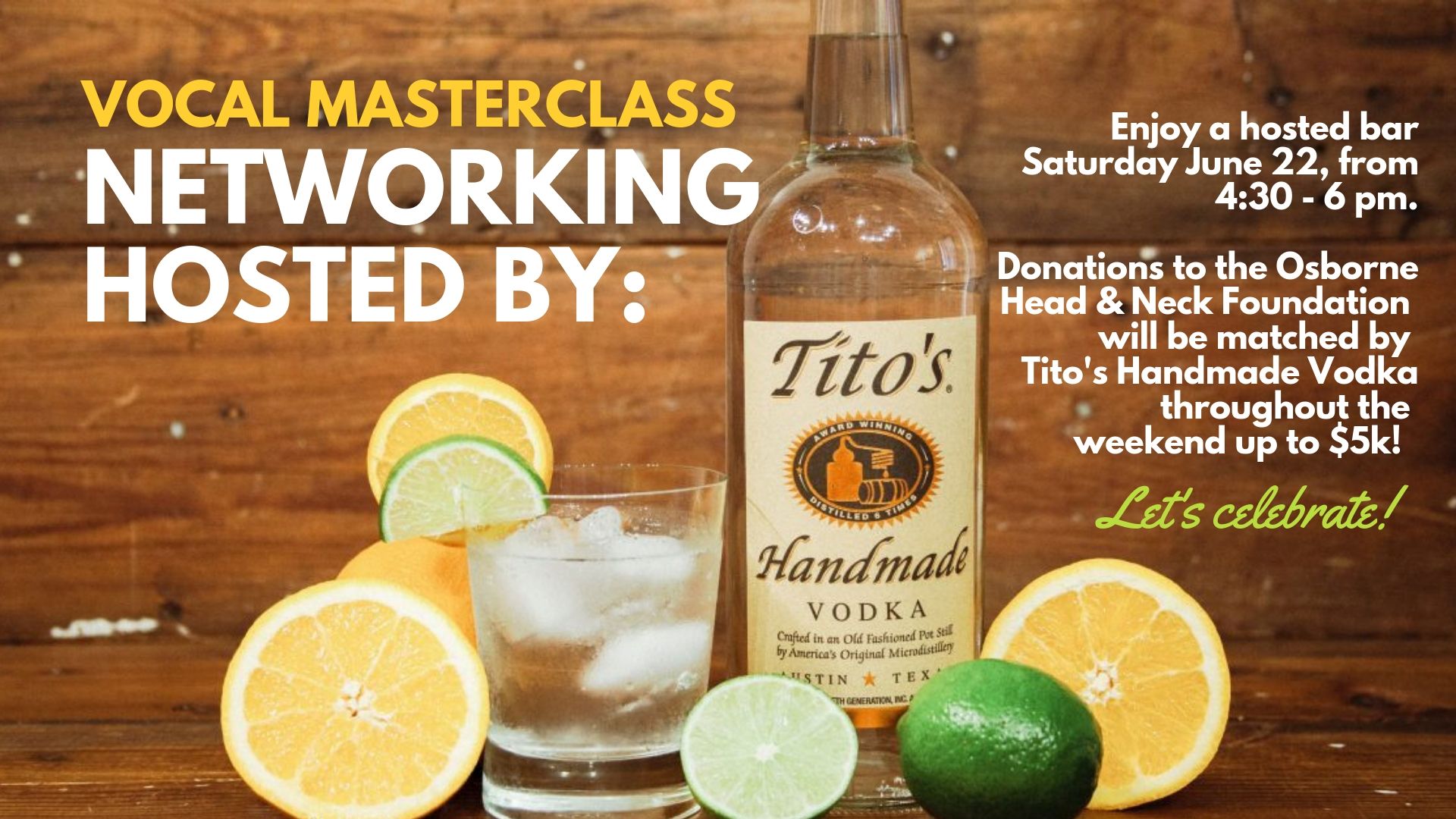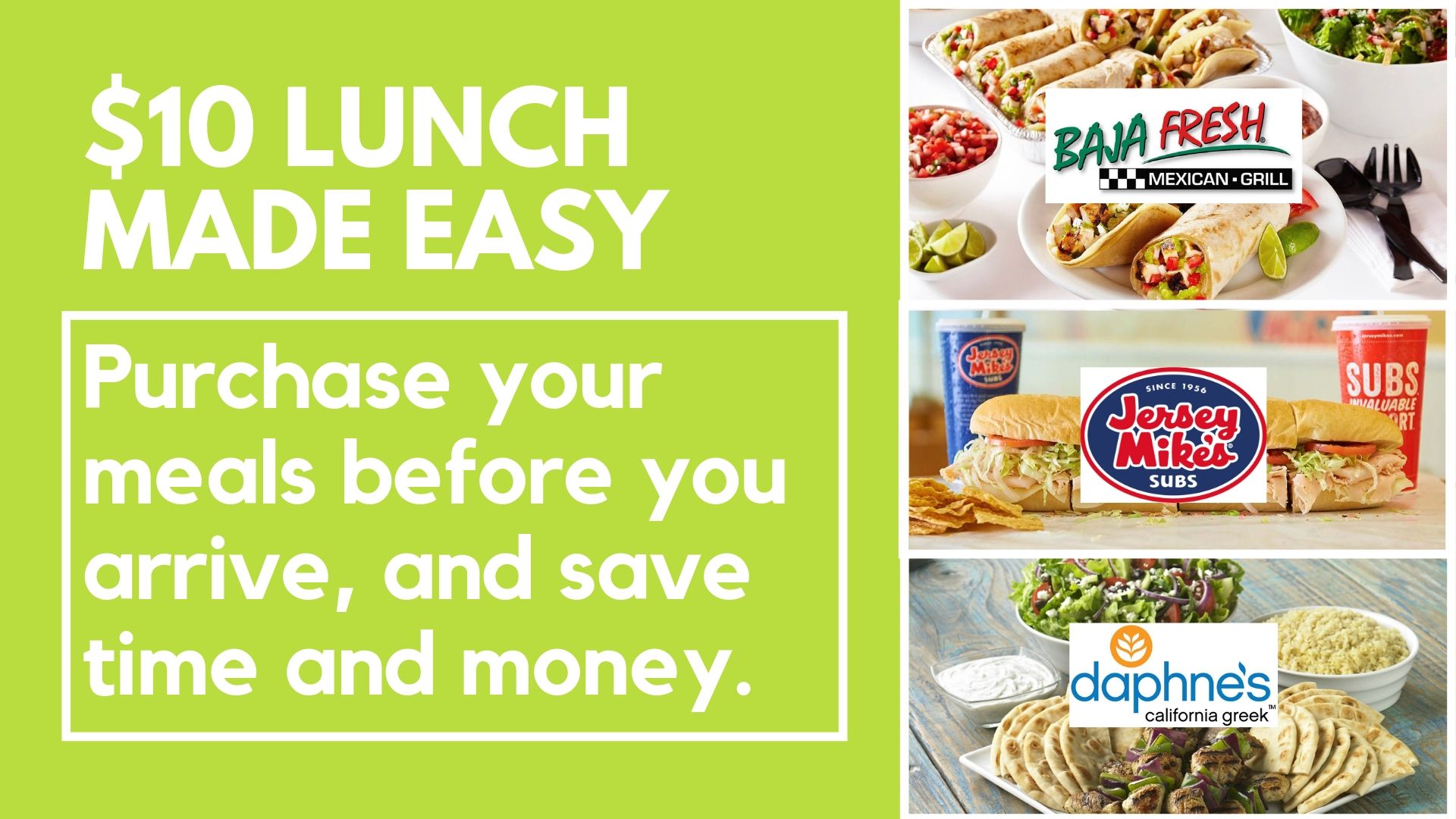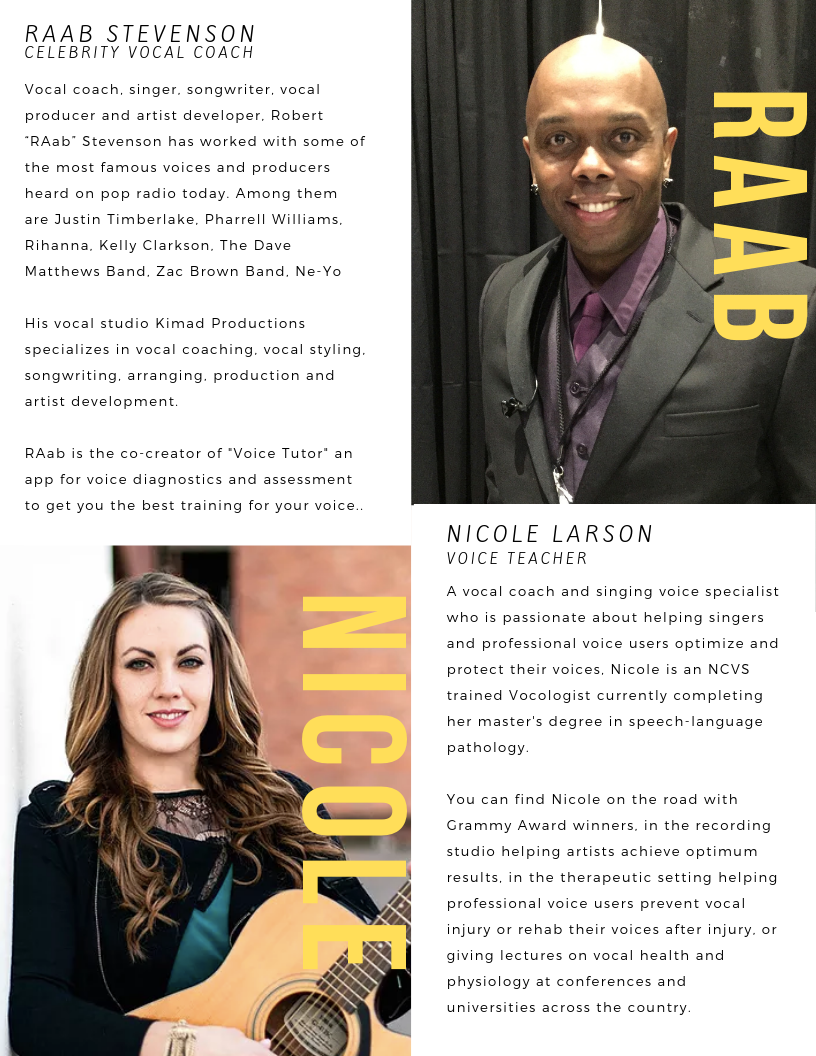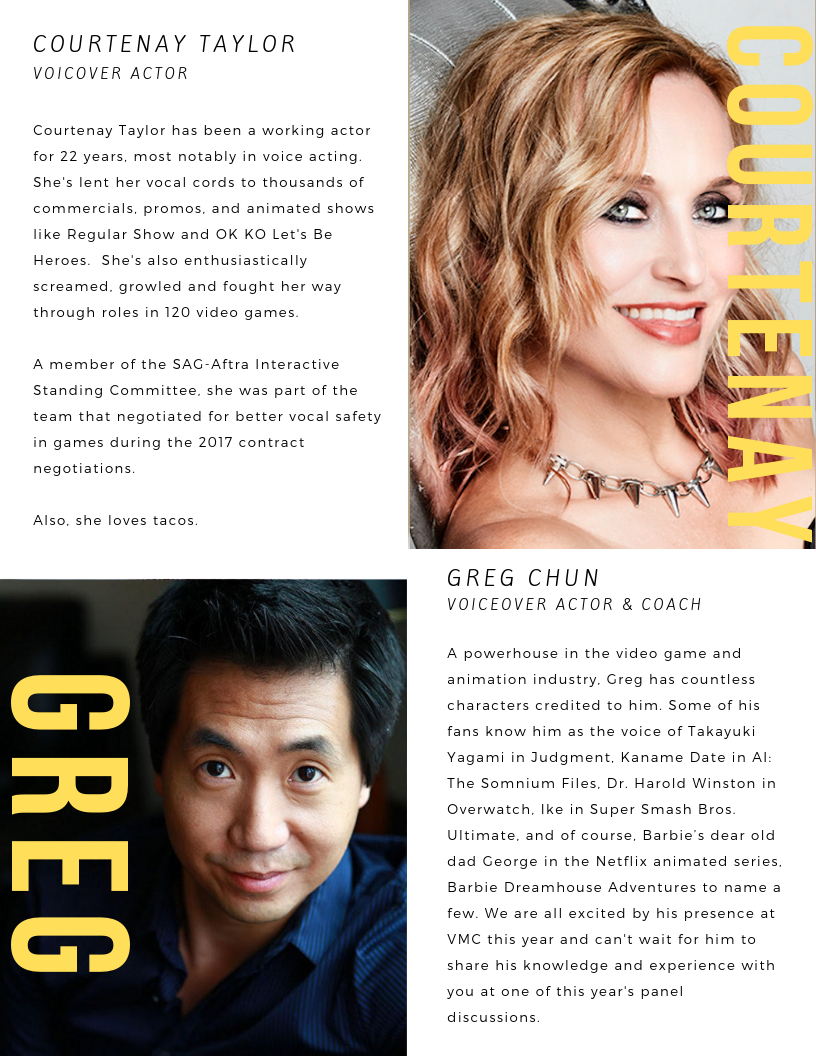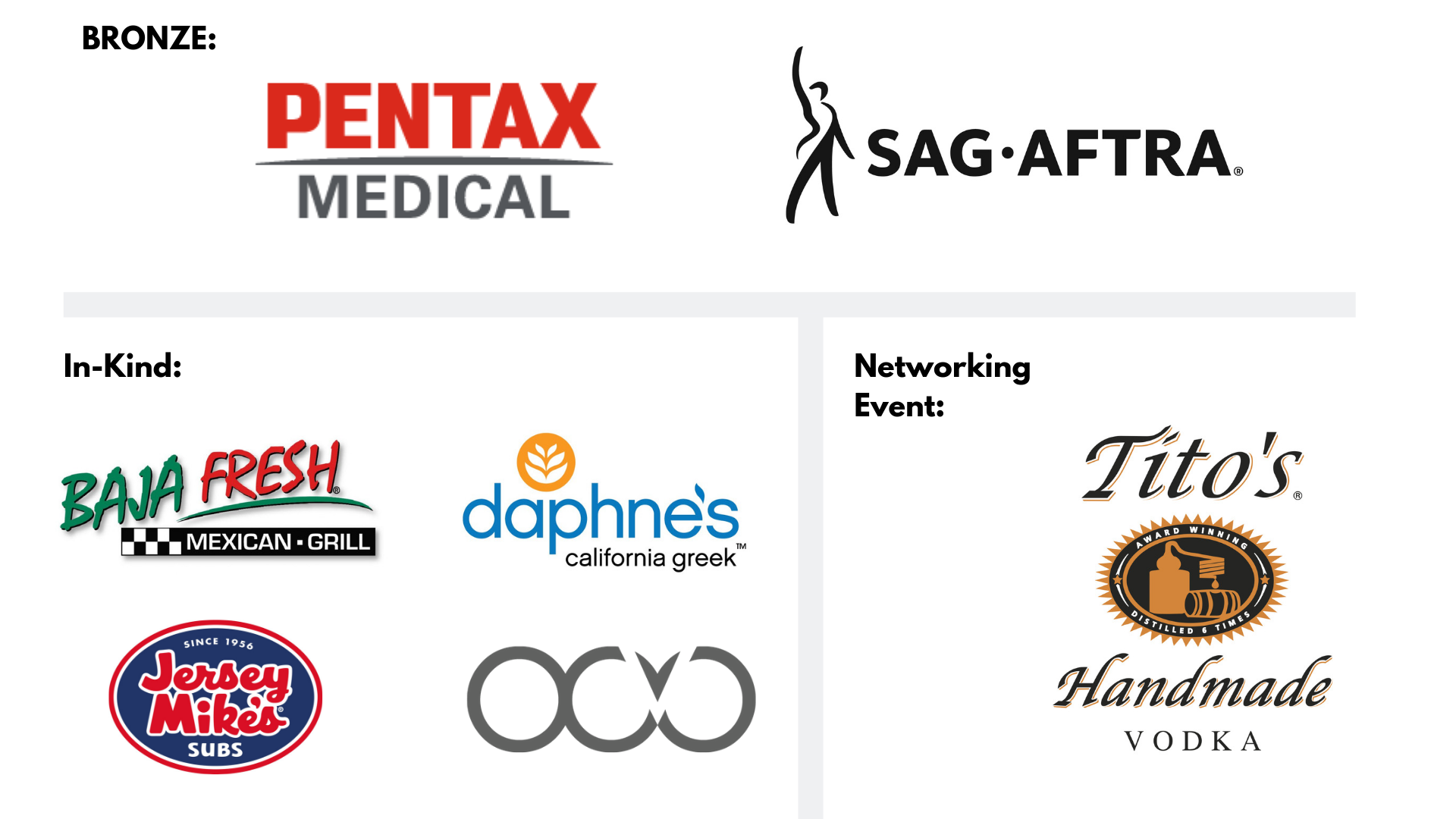 Vocal Masterclass: A conference for a cause has vocal coaches, artists, students and other professional attendees from around the world and provides opportunities to meet with your customers. For sponsorship requests including tabeling at the Voice Expo, contact Dave Dell for more information at DaveDell@ohni.org