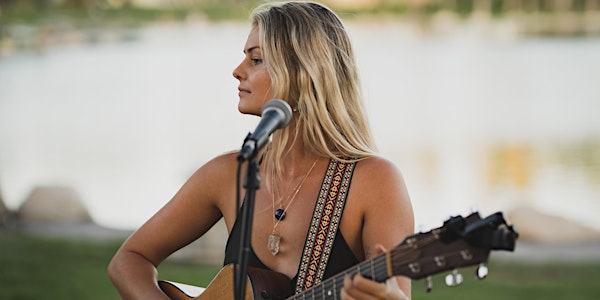 Vocal Activation MasterClass
Integrate the spirit & science of sound to activate your singing voice!
Refund Policy
Contact the organizer to request a refund.
Eventbrite's fee is nonrefundable.
About this event
Join us in this MasterClass series with Brooke Wolfe - Singer-Songwriter, Recording Artist & Holistic Voice Coach. Together we will explore the true nature of your voice with technical voice warm-ups, toning practices, live-loop jams, songwriting exercises and more.
If you are unable to make the session time, a recording of the MasterClass and all materials will be sent to your email.
Brooke will also be providing a MasterClass Manual (PDF with recorded mp3 vocal activations) to take home with you so that you may practice independently - anywhere, anytime!
...:...
✨𝘚𝘪𝘯𝘨 𝘪𝘯 𝘤𝘰𝘮𝘮𝘜𝘕𝘐𝘛𝘠 𝘸𝘩𝘪𝘭𝘦 𝘪𝘯 𝘵𝘩𝘦 𝘤𝘰𝘮𝘧𝘰𝘳𝘵 𝘰𝘧 𝘺𝘰𝘶𝘳 𝘰𝘸𝘯 𝘩𝘰𝘮𝘦
✨𝘛𝘳𝘢𝘯𝘴𝘮𝘶𝘵𝘦 𝘵𝘩𝘦 𝘧𝘦𝘢𝘳 𝘰𝘧 𝘴𝘪𝘯𝘨𝘪𝘯𝘨 𝘪𝘯𝘵𝘰 𝘤𝘳𝘦𝘢𝘵𝘪𝘷𝘦 𝘦𝘯𝘦𝘳𝘨𝘺
✨𝘜𝘯𝘭𝘦𝘢𝘴𝘩 𝘵𝘩𝘦 𝘱𝘰𝘸𝘦𝘳 𝘰𝘧 𝘺𝘰𝘶𝘳 𝘵𝘳𝘶𝘦 𝘷𝘰𝘪𝘤𝘦
...:...
Each MasterClass will introduce a new concept of working with your voice and topics may include:
✨𝘍𝘪𝘯𝘥 𝘺𝘰𝘶𝘳 𝘯𝘢𝘵𝘶𝘳𝘢𝘭 𝘵𝘰𝘯𝘦
✨𝘓𝘰𝘤𝘢𝘵𝘦 𝘱𝘳𝘰𝘱𝘦𝘳 𝘱𝘪𝘵𝘤𝘩
✨ 𝘩𝘢𝘳𝘮𝘰𝘯𝘪𝘻𝘦
✨𝘊𝘰𝘯𝘴𝘵𝘳𝘶𝘤𝘵 𝘢 𝘮𝘦𝘭𝘰𝘥𝘺
✨𝘔𝘰𝘷𝘦 𝘦𝘯𝘦𝘳𝘨𝘺 𝘸𝘪𝘵𝘩 𝘵𝘩𝘦 𝘷𝘪𝘣𝘳𝘢𝘵𝘪𝘰𝘯 𝘰𝘧 𝘺𝘰𝘶𝘳 𝘰𝘸𝘯 𝘷𝘰𝘪𝘤𝘦
And much, much more!
...:...
Although there is clearly a mechanical process to singing. It is important to remember that "we are not mechanical in nature." - W. Stephen Smith, Author of The Naked Voice
We are a multidimensional instrument made up of intellectual, spiritual, psychological, emotional, and physical experiences. Unlike a guitar, violin, or piano, we are a complex organism that cannot be treated simply by a sum of its parts. We must account for the whole self or we would be limiting the nature of the voice itself. That is why Vocal Activation integrates classical voice training with holistic modalities.
Together we sing with our WHOLE body, mind & spirit.