Description

Tuesday 20th October 2015
6:00pm - 10:30pm at the King St Brewhouse
The Theatre
Returning for an amazing fifth (5th) year, VMDownUnderground will again help you get in the social mood before vForum in Sydney. This is a great way to catch up with people from out of town and meet new people who work in virtualisation.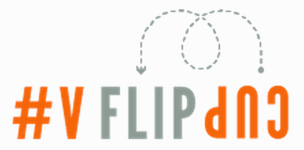 This year we are joined by the #vFlipCup team please complete the following form and read the rules of the game during registration.
Join in with the technocrats from around ANZ who will be attending, this social gathering will be a great chance to meet like minded people, socialise with industry experts and get you in the mood for another great vForum!
Places will be limited, so get in early.
The party and giveaways are funded by our super sponsors, without these great organisations and their awesome people we wouldn't have a party!
This year's Sponsors are :-
Sponsors
Actifio helps hundreds of global enterprise customers and service provider partners in more than 30 countries around the world virtualize their data, just as they virtualized their servers and networks.
Our Virtual Data Pipeline™ technology decouples data from infrastructure, enabling dramatic improvements in business resiliency, agility, and access to the cloud.
Actifio replaces siloed data management applications with a radically simple, application-centric, SLA-driven approach that lets customers capture data from production applications, manage it more economically, and use it when and where they need. The result is enterprise data available for any use, anytime, anywhere, for less.
The VMware User Group (VMUG) is an independent, global, customer-led organization, created to maximize members' use of VMware and partner solutions through knowledge sharing, training, collaboration, and events. With more than 112,000 members worldwide, VMUG is the largest organization for virtualization users. Learn more about free membership.
Pure Storage is the leading all-flash enterprise array vendor, committed to enabling companies of all sizes transform their business with flash. Built on 100% consumer-grade MLC flash, Pure Storage FlashArray delivers all-flash enterprise storage that is 10x faster, 10x more space and power efficient, 10x more reliable, infinitely simpler and yet typically costs less than traditional performance magnetic disk based arrays.