Description
We've done countless photo walks over the past four years, but we've never done a video walk! Join us for our very first video walk with a professional videographer, Kevin Best!


The Walk
In this seminar, you will learn the fundamentals to beginning your journey as a vlogger. We will be in the field shooting actual video and going over when to shoot, how to shoot, and much more.
Items to be covered include:
- Shooting in public settings
- Camera techniques
- Shooting for post
The Walk Leader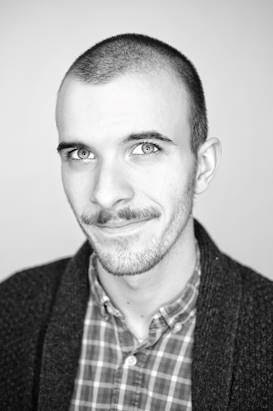 Kevin Best attended film school at BGSU, where he studied to become a cinematographer. During his time in college, he shot many short films, music videos, and other short form work. He placed three years in a row during the BGSU 48 Hour Film Festival and shot the Film & Media Festival's Best Picture of 2015 Dead Dixie California. After graduation, Kevin began freelancing as a camera assistant and cinematographer while also working on his own projects. He currently works at Panasonic as a Lumix Tech Representative traveling around Ohio to showcase new cameras, share Panasonic news, and to answer any questions customers might have about the Panasonic Lumix brand. His favorite camera to shoot with is the Panasonic GH5 with the 25mm 1.7 lens.
Parking
We are located in downtown Ann Arbor and do not have a parking lot. We recommend coming downtown a little earlier than you may think you need to in order to find a parking spot. Street parking is no cost after 6PM Monday-Saturday. There is a parking structure (510 E Washington St, Ann Arbor, MI 48104) immediately next to our store, which runs $1.60/hr (max of $4 on Saturdays)--there are usually spots in the structure available on Saturdays.
Event starts at CameraMall
Our address: 518 E Washington St, Ann Arbor, MI 48104
Our store is located in the building immediately to the east of the liberty square parking garage--we're right next door to Name Brand Tattoo and across the street from the First United Methodist Church. We have bright yellow Nikon awnings. We're located at the star in the image below. If you're still having trouble finding us, feel free to give us a call at 734-997-5031.