VLC Panel: Taking the leap - leaving the corporate grind to start your own...
Event Information
Location
WeWork State Street
100 South State Street
4th Floor - Enter on Monroe
Chicago, IL 60603
Description
Ever wondered if you have what it takes to branch out and start your own private equity company, consulting firm or staffing agency. This is your chance to find out first hand. Your Veteran Leadership Council is pleased to present "Taking the Leap. What it takes to leave the corporate grind and start your own company" A panel with Peritius Consulting Founder/CEO, Laura Dribin and Chamberlain Advisors Founder/CEO Matt Schachman.
---
Laura Dribin - Founder/CEO, Peritius Consulting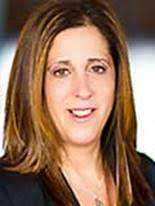 Laura is a 28-year industry veteran whose management consulting firm specializes in the delivery of business strategies for Fortune 1000 companies by ensuring desired outcomes are clearly defined, achieved, and validated to mobilize adoption. Prior to starting her own firm, she worked for Microsoft and Arthur Andersen.
Matt Schachman - Founder/CEO, Chamberlain Advisors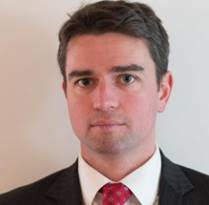 Matt is the founder and CEO of Chamberlain Advisors, LLC. Chamberlain's mission is to help our clients win by supporting and improving their most precious resource: People. Matt's human capital professional experience began after graduating from West Point when he served as an Infantry Officer in Afghanistan and Iraq (12 months each), Hawaii, and Georgia. He helped lead and build teams of various sizes and partnered with local leaders across a variety of religions, cultures, language and philosophies. Before Chamberlain, Matt partnered with his team at Bank of America Merrill Lynch to advise clients on capital-raising (equity and debt), mergers and acquisitions (buy and sell-side) and corporate preparedness. Matt lives in the Chicago suburbs with his wife and four children.
---
Thanks to our sponsors!

Peritius is one of the few U.S. management consulting firms that focus exclusively on executing business strategy. Through Outcome Management™, our approach to program and project management delivery, we stay focused on understanding our clients' strategic vision and relating their high-profile initiatives back to their key strategic objectives.

WeWork provides small businesses, startups, freelancers, large enterprises, and everyone in between with the workspace, community, and services they need to make a life, not just a living. With weekly events, personalized support, month-to-month flexibility, and access to over 90,000 like-minded creators around the world, WeWork is the perfect place to grow your business. Book your tour here!
Date and Time
Location
WeWork State Street
100 South State Street
4th Floor - Enter on Monroe
Chicago, IL 60603