Description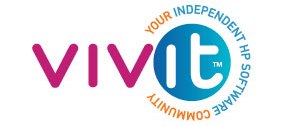 Join Mobius Partners, HP Software and your local San Antonio Vivit Chapter for lunch and an introduction to SaaS. We'll have HP product experts share the latest from HP Software as well as Vivit Chapter udpates.
Topics to be discussed over lunch:
• How is SaaS different from Perpetual Licenses?
• How to engage with Mobius Partners for SaaS information?
• What does the HP SaaS platform provide?
• What HP Software products are SaaS enabled?
• How does SaaS reduce operational costs?
• What is the Total Cost of Ownership?
Wednesday, March 4th

11am - 1pm
Piatti at Ellian
17101 La Cantera Parkway, San Antonio, TX 78256

Please note: This event is intended for IT professionals only and seating is limited.
Registration is subject to approval upon review by the event director.
---


Möbius Partners is a relationship driven IT solutions provider, offering best of breed technology and services for large enterprise organizations. We assess, architect, implement and manage IT solutions that improve performance, maximize the value of data center investments and prepare companies for future growth. From hardware, to software, to professional services, Möbius Partners serves clients throughout the central U.S. from its headquarters in San Antonio and its offices in Dallas and Houston.