About this event
Vivian Girls
While a reunion record titled ​Memory ​may conjure images of a band waxing nostalgic about the halcyon days of yore, Vivian Girls' newest record is anything but a pleasant reminiscence. The latent darkness that always haunted their records is on full display upon their return. Vivian Girls are back and they haven't forgotten what they went through.
During their initial run as a band, Vivian Girls were a band of outsiders for outsiders. They existed in warehouses and house parties. The DIY spots, the small clubs. They were a band for the freaks, the malcontents. The ones who loved The Wipers as much as Burt Bacharach as much as The Shangri-Las. The ones who talked about astrology and politics and romance with equal passion. They were the band that made the punks feel like they could sing harmonies and pop fans could get in touch with their anger. Cassie Ramone's lyrics alternated between love, loss and rage. They were heart-on-their-sleeves romantics in one breath and a spiraling explosion of feedback in the next. They were a band that we needed. No one wrote about all the bands that started in their wake in 2009. But let us remember: Vivian Girls not only gave us their songs; they gave us a chance to believe in ourselves.
And they were a band that made the indie gatekeepers uncomfortable. And so they were ones that paid for what made them special. Since their time as a band, the comment threads that demeaned and threatened them with violence have since been deemed irresponsible and removed. Websites dedicated to their bodies under the cheap veil of irony have been shuttered. One would hope that today, major music publications would no doubt reconsider having a male reviewer question their "place in indie rock."
After their third album -- 2011's ​Share the Joy​ -- the members of Vivian Girls parted ways and the band who had known each other since they were teenagers, went about the business of living. Katy Goodman and Ali Koehler both moved to Los Angeles, continued making music (La Sera for Goodman, Best Coast and Upset for Koehler) and started families. Ramone continued to make art in Brooklyn, released two solo records and two full-lengths with Kevin Morby as The Babies, and moved to Los Angeles in 2018 after a phone call with Goodman spurned the idea of playing music together again.
With Ramone and Goodman on board, Koehler (the drummer for Vivian Girls' second full-length Everything Goes Wrong​) re-joined the band and the trio began playing together again during the spring of 2018, keeping the practices a secret and enjoying the simple communion of playing together. By fall, the members of Vivian Girls were ready to enter the studio and over the course of two sessions in mid-September and Halloween week, ​Memory​ was recorded with producer Rob Barbarto (Kevin Morby, The Fall). (Please note that during the September session, there was a waxing moon in Scorpio/Sagittarius, sun in Virgo, while during the October session, there was a full moon in Taurus, sun in Scorpio.)
Memory​ is an album filled with personal reflections on toxic relationships, the false promise of new love, mental health struggles, and finding ways to accept oneself amidst it all. And of course, there is the trademark mystery that set the band apart during its first incarnation. Even when we don't know what exactly a Vivian Girls song is about, we know it is true.
Fittingly, the sonic textures of the album match this sense of desperation and longing. It's a loud, snarling journey and there's a sense of streamlined direction and intensity to the performances: it sounds like a band returning to a core idea of itself.
In the end, Vivian Girls have returned to making music together, looking to the future while bringing their past along with them, boldly and without apologies. And so let us listen and remember: we can still believe in ourselves.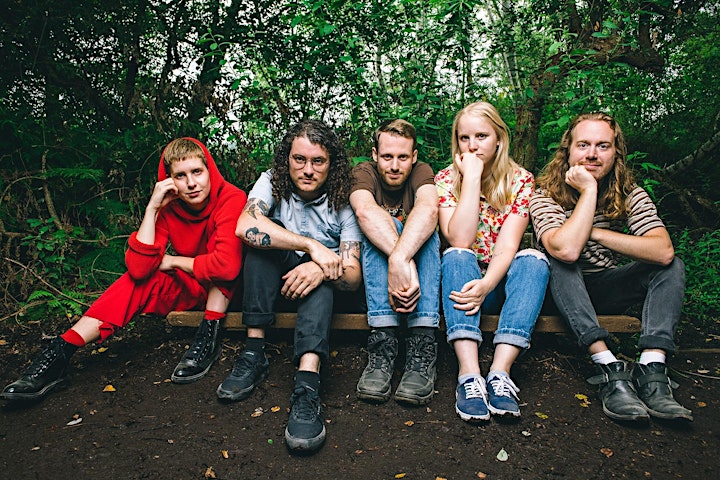 Following the 2017 release of "Plastic Cough", Great Grandpa were a unit, they lived together, worked together, and toured tirelessly across the country. As tours ended and band members relocated across the US, they found themselves suddenly separated and eventually isolated. The time spent apart wasn't planned, but it proved to be necessary. It was a chance to gain perspective into their lives, relationships, and creative purpose.
Thus enters Four of Arrows, a creative turn toward introspection and Great Grandpa's collective result of rest and solitude. Undoubtedly, the 11 songs comprising Four of Arrows are a departure from the playful nods to pizza and zombies on Plastic Cough. The writing and recording process had evolved - less Seattle garage jams and more vulnerable solo songwriting sessions. Most of the songs on Four of Arrows were written in isolation by Patrick and Carrie Goodwin while traveling and living in the Midwest.
The band instantly found common threads between their individual contributions, citing mutual love and admiration for vulnerable and emotionally resonate music. Four of Arrows embraces subtlety and pays close attention to the quiet. From the methodical dirge of "Dark Green Water" into the haunting and howling guitar of "Digger" - Great Grandpa try something new by letting the acoustic guitar and piano lay the foundation for many of the album's tracks.
'Four of Arrows' is out October 25, 2019 via Double Double Whammy.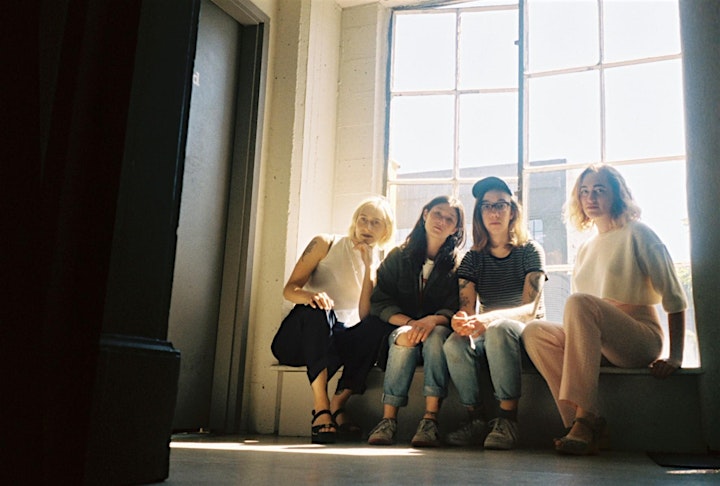 San Francisco's favorite all female garage rippers. Mixing reverb-drenched jangly guitars with sun-soaked harmonies reminiscent of 60's pop and surf bands, along with a plethora of influences from more fuzzed-out contemporary artists, The She's have crafted a unique sound: sometimes happy-go-lucky, sometimes gloomy/melancholy, all around brilliant; a testament to the city they were born and raised in. Over the last 10 years, the band has played with many of their music heroes such as GIRLS, Unknown Mortal Orchestra, Surfer Blood, and Ceremony, just to name a few. Their latest 2017 release, which they self- produced with counsel from tUnE-yArDs' Merrill Garbus, is called "all female rock and roll quartet", a reductive description they often hear. By reclaiming it as the title of their sophomore album, the San Francisco-based band turns the designation into a source of strength.
Performers
Date and time
Location
Refund policy
Organizer of Vivian Girls
All patrons will need to show valid proof of full vaccination in order to attend indoor shows at The Chapel. ("Full vaccination" means two weeks after your final dose of a COVID-19 vaccine.) We will NOT be accepting negative COVID-19 tests. You are also required to wear a mask at all times while indoors (unless actively eating or drinking.) Let's all stay safe!