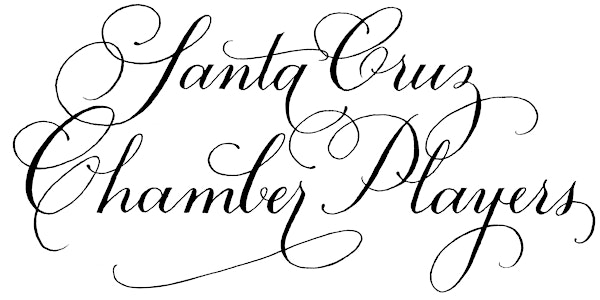 Vive la Différence: French Music of the Late 19th and Early 20th Centuries
Music by Claude Debussy, César Franck, and Maurice Ravel
About this event
This spring the Santa Cruz Chamber Players are presenting a limited concert series that you can enjoy from the comfort and safety of your home. When you purchase a ticket you will receive an email with a link to the concert webpage. A few minutes before the start time just click the link and then sit back and enjoy.
Ensemble 1828, a rising Bay Area piano trio, is thrilled to bring an all-French program to Santa Cruz Chamber Players' groundbreaking online 2020-21 season. Anchored by one of the great piano trios in the repertoire, our program celebrates three iconique compositions for strings and piano, delivered digitally to SCCP's fans and subscribers.
We begin with the cello sonata of Claude Debussy, considered by many to be the greatest cello sonata of them all. Composed in the twilight of Debussy's life, the Cello Sonata is equal parts lush French impressionism and quirky modernism. The program continues with the violin sonata of César Franck, a quintessentially Romantic work and a staple of the violin-piano repertoire that will dazzle and inspire. The program concludes with all three artists onstage together for one of the great piano trios, not to mention one of the finest examples of Impressionist art of any genre: the Ravel Piano Trio.