Event Information
Location
219 E River Rd
219 East River Road
Thermopolis, WY 82443
Refund policy
Contact the organizer to request a refund.
Eventbrite's fee is nonrefundable.
Receive a complete Level 1 Vivation Training in the beautiful natural setting of Thermopolis, WY!
About this event
Ready to embark on an incredible journey of emotional healing, bliss, and transformation?
Join us in Wyoming at our beautiful ranch surrounded by nature with its very own hot springs. Here, you will learn the powerful process of Vivation, a physically pleasurable skill that promotes emotional and physical well-being. When you learn Vivation, you will know how to use your breath to access this built-in pleasure circuitry in a way that is deeply satisfying and relaxing. The result is a profound sense of well-being that can shift your entire experience of life. If you are struggling with old emotional wounds or negative patterns that are holding you back, Vivation can help you break free from these limitations and achieve lasting happiness and peace. So why wait? Come experience the remarkable healing power of Vivation today!
EARLY BIRD SPECIAL: $200 off if you sign up by May 15th. Use code: EARLY01
* Tickets and accommodations are limited, especially during June, which is peak tourism season in Wyoming. So, be sure to reserve your spot!
WHAT IS VIVATION?
Vivation is a powerful emotional healing technique that has been growing in popularity for the past 40 years. Created by Jim Leonard in 1979, Vivation is based on the premise that any feeling, whether physical sensations or emotions, can be fully healed and resolved entirely at the feeling level. This breakthrough in emotional healing was perfected years before methods like Wim Hof and Holotropic breathwork became popular. Hundreds of thousands of people have experienced the benefits of Vivation, which include radically reduced stress, improved relationships, increased self-awareness, and a greater sense of well-being. Vivation is a safe and gentle way to heal emotional wounds and traumas, and it can be used by anyone who is seeking to improve their mental health and wellbeing.
Drawing on pranayama–an ancient science focused on harnessing the power of breath, Vivation consists of Five Elements: Circular Breathing, Complete Relaxation, Awareness in Detail, Integration Into Ecstasy, and Do Whatever You Do, Willingness is Enough. Whether you're dealing with anxiety and stress, low self-esteem or limiting beliefs about yourself, Vivation is a powerful tool that can help you unleash your full potential. So if you're looking to make lasting change in your life, give Vivation a try. You may be surprised at just how transformative the power of breath can be.
Imagine resolving anger, sadness, fear, or any other difficult emotion in just minutes – without years of therapy or medication. Imagine feeling emotionally free – able to experience happiness and wellbeing regardless of your external circumstances. That's the power of Vivation breathwork.
Sign up now and join us in Wyoming for an unforgettable experience. Our hot springs resort surrounded by nature will provide the perfect setting for your training.
About the Retreat
Join us for a three-day Vivation Retreat, where you will learn everything you need to know to be able to do Vivation on your own. You will be guided through a progressive series of lessons and sessions towards your mastery of the skill, including deep dives on the Five Elements of Vivation, and seven fully guided hour-long sessions. This will include eyes closed, warm water Vivation, and Vivation-in-Action, where we will learn how to use Vivation while engaged in your daily activities. The retreat provides an ideal setting for integrating all that you have learned and experienced into your daily life. It is the perfect opportunity to consolidate your new skills, receive support and guidance from the facilitators, and connect with like-minded people. Register now to secure your place. We look forward to welcoming you on the retreat!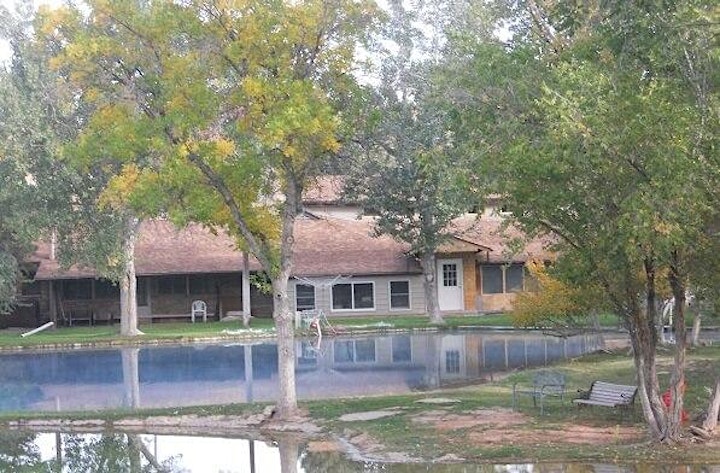 Accommodations at Red Ranch Retreat
Set in the scenic backdrop of the natural hot springs of Thermopolis, Wyoming, attendees have the option of staying on-site for an extra fee or finding a place to stay in downtown Thermopolis (about a 5 minute drive).
Each day we will meet at the Red Ranch Retreat for sessions (See the itinerary below.)
For accommodations, you can can stay at either the ranch where the retreat will be held, or at a nearby motel in Thermopolis. Red Ranch has four rooms, and eight beds available (see options below and at checkout). If you're interested in attending this event, you will want to book as soon as you can, as late June is tourism season in Wyoming.
A continental breakfast, as well as lunches will be catered. The ranch has a full kitchen for you to prepare your own cooked meals if you would like. Attendees are on their own for dinners, and are encouraged to use these times to relax and enjoy!
If you are flying to this event, the closest airport is in Riverton, Wyoming.
For rental cars - there's a Hertz Rental by the airport. Their contact info is: Hertz Rentals, 4800 Airport Rd, Riverton, WY 82501. Phone: (307) 856-9685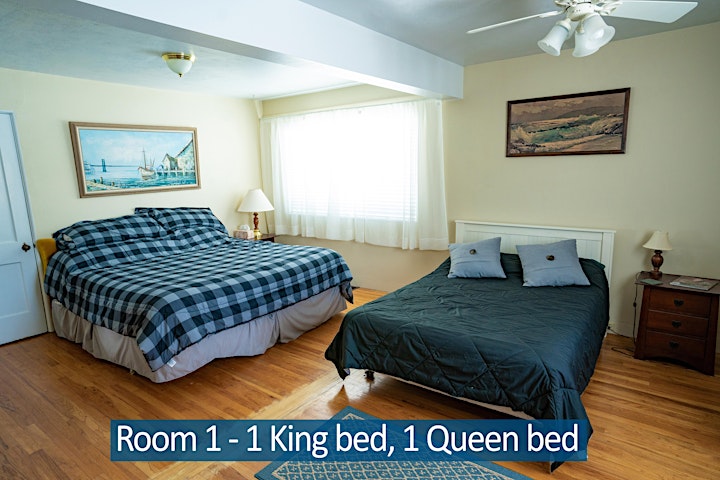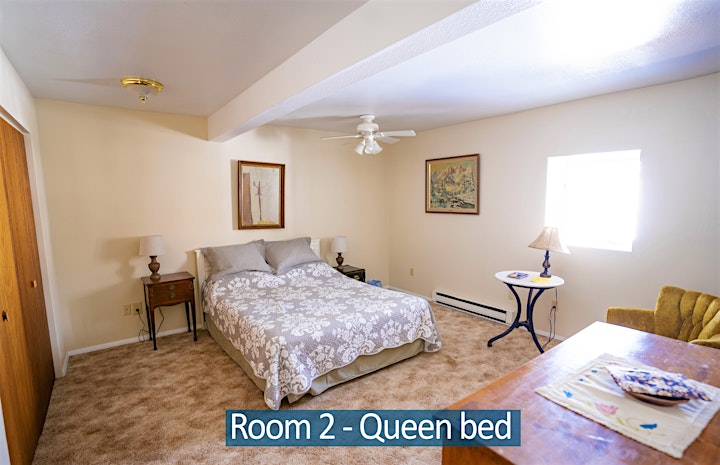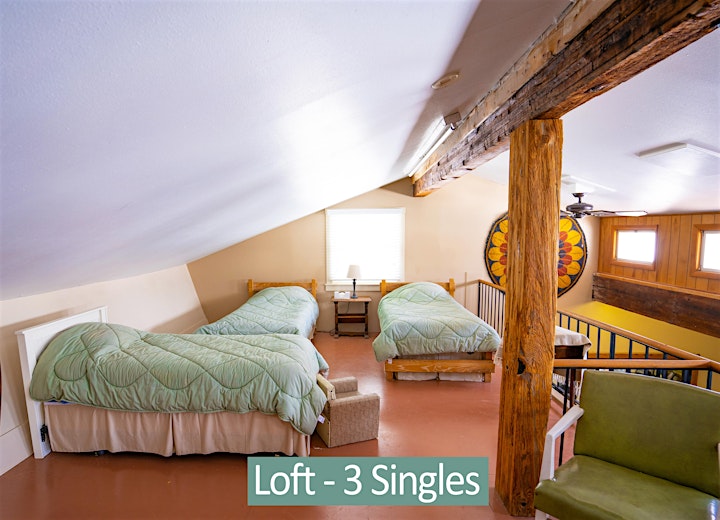 Itenerary (Tentative)
(Arrival Time and Check-Ins: Friday, starting at 3pm. )
FRIDAY
6:30 to 9:00 pm - Three Points to Remember, Eyes closed session (1 hour), Sharing and Q&A
SATURDAY
9:00 am to 11:30 - Fourth Element, Eyes closed session (1 hour), Sharing and Q&A
11:30 to 1:00 - Lunch
1:00 to 3:30 - First Element, Eyes closed session (1 hour), Sharing and Q&A
3:30 to 4:00 - Break
4:00 to 6:30 - Third Element, Eyes closed session (1 hour), Sharing and Q&A
SUNDAY
9:00 am to 12:30 - Fifth Element, Warm water Vivation
12:30 to 1:30 - Lunch (catered)
1:30 to 3:00 - Second Element, Dynamic Relaxation, Session, Sharing and Q&A
3:00 to 3:30 - Break
3:30 to 6:00 - Absolute Fourth, Group Eyegaze session, Sharing, Closing the circle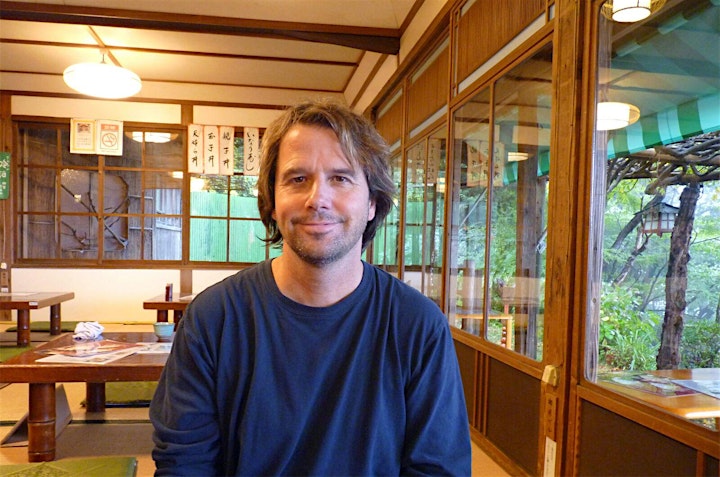 Paul Hughes | Director of Vivation International
Paul is the Director of Vivation International, and is the most experienced Vivation teacher in the world today. Paul has been teaching Vivation, meditation and other personal development techniques for over three decades. As Director of Vivation International, Paul has trained almost all new Vivation teachers in the world today. He is an internationally recognized speaker who has taught Vivation to over 10,000 people in 53 countries. Paul has been interviewed on national radio, and has been a featured presenter at the International Breathing Festival.
"Paul is a warm and compassionate teacher, and is the most gifted Vivation Teacher I have ever taught." – Jim Leonard, Creator of Vivation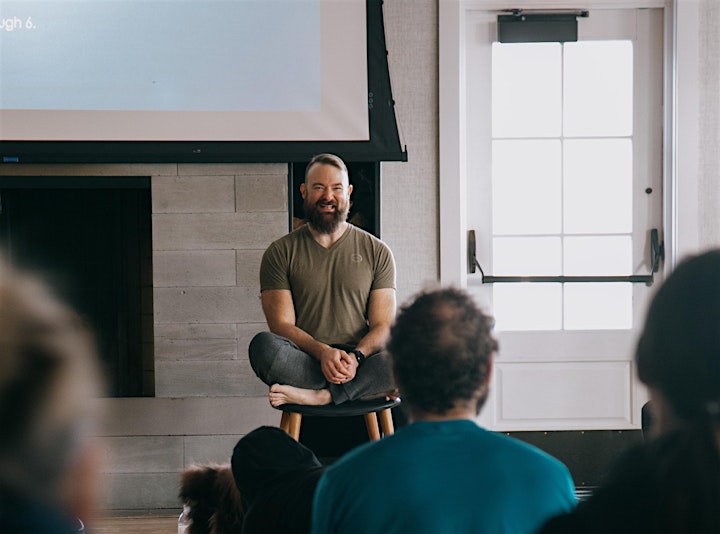 Jesse Coomer
Jesse Coomer is an author, speaker, professional breathworker, cold training expert, personal trainer and a Professor of English at Vincennes University, Indiana.
He has trained thousands of individuals to incorporate better breathing, biohacking, and movement into thier lives, and in 2020 he published his hit book, A Practical Guide to Breathwork. He now leads workshops, lectures, and training sessions around the USA while training athletes, military, and people from every walk of life.
When Jesse found Vivation, he knew that he had finally found what he had been looking for. He is proud to be a part of Vivation International and a student of his friend and mentor, Paul Hughes.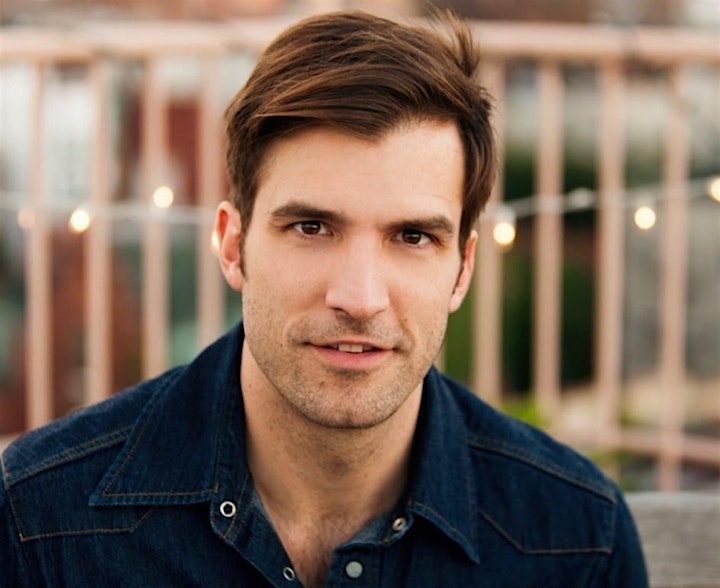 Aaron Mathias
Creative and curious by nature, Aaron has spent most of his life exploring different ways to live a healthier life, and wants to help others do the same. Aaron is excited to be a certified VIVATION teacher who was whipped into shape by PAUL Hughes, the lineage holder of VIVATION. Additionally, he created the PULSE breathPLAY™ Sessions as a fun exploration of breath and movement, as well as creating high-quality handcrafted organic face and body care goods and services that over-deliver and are at fair prices so that he can still drown himself in chocolate, but so can you!
Date and time
Location
219 E River Rd
219 East River Road
Thermopolis, WY 82443
Refund policy
Contact the organizer to request a refund.
Eventbrite's fee is nonrefundable.