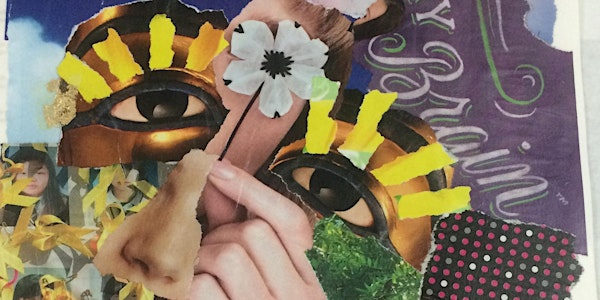 VIVA ART & LIFE - Dream/Vision Board (FREE WORKSHOP)
When and where
Location
Hobby Lobby 2425 North Greenwich Road Wichita, KS 67226
Description
DREAM/VISION BOARD WORKSHOP (FREE WORKSHOP**)
They say, "A Picture is Worth a Thousand Words!"
This workshop is a delightfully informative, creatively transformational workshop to help you find out what you want to be, do and have!
Join us as we pour through magazines for images and words to create a visual representation of all the things you want to be, do, and have in your life. A powerful tool to remind you every day of your deepest desires.
In this workshop you will:
Create your own personal dream/vision board to take home with you

Be given specific methods with a deliberate, intentional approach on how to create your dream/vision board

Learn what a dream/vision board is and why it's a powerful tool to help you clarify your dreams and desires

Discover the types of dream/vision boards you can make
Which One Will You Make?
"I Know Exactly What I Want" Dream/Vision Board
"I'm Unsure But Open" Dream/Vision Board
"Theme" Dream/Vision Board
"Journal" Dream/Vision Board
All you need to bring is yourself, SCISSORS, and a willingness to learn.
All other materials are supplied, including light refreshments.
You are welcome to bring pictures, magazines, or other materials that you may want to use during this time if you'd like.
Let's have fun and DREAM!!
This workshop is part of the VIVA ART & LIFE series.
**YOU MUST REGISTER TO ATTEND THIS WORKSHOP.
**THIS WORKSHOP IS LIMITED TO 25 PEOPLE.
**PLEASE BRING YOUR EVENTBRITE TICKET.
**WALK IN'S WILL INCUR A $10 CHARGE.